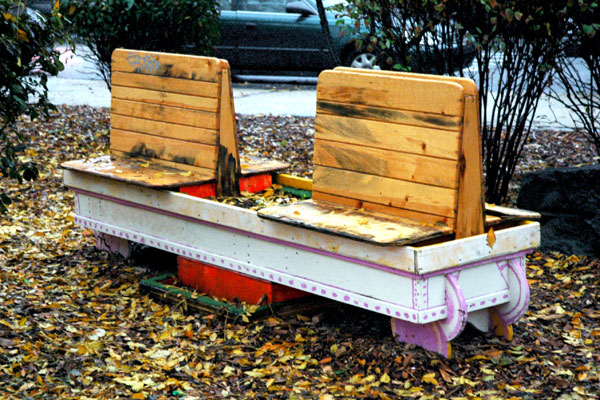 Does anyone know anything about this somewhat sequestered seating sculpture sitting in the center of Ascenzi Square?
The triangular square was named the Ascenzi family which once lived nearby. Four brothers fought and two died during the War to End All Wars. Could the four-place bench be intended for these siblings?
ADDENDUM: For those who've asked, Ascenzi square is located in Williamsburg, where Metropolitan Avenue is crossed by North 4th Street.