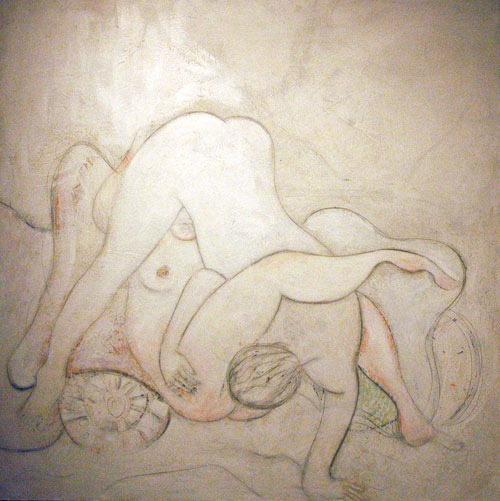 Lily Ludlow Lovers 2008 graphite, gesso and acrylic on canvas 48" x 48"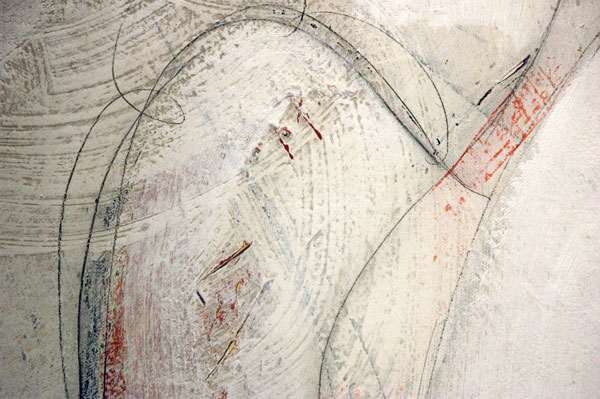 [detail]
Canada gallery is showing some beautiful erotic paintings by Lily Ludlow along with a multi-channel video, "Sewing Circle", in which she collaborated with Allen Cordell. I love the paintings.
When I started this entry, because I was also so charmed by the beauty of the detail's abstraction, the clarity of the lines and the subtlety of the colors it revealed (the rich textures can really only be seen if you're right there), I was tempted to do something I rarely do, reverse the order of the two images you see here, making the larger one into a thumbnail and showing the detail shot first, and full size. I guess it's an old publishing trick. I like the way it sometimes gingers things up, but I decided that the full painting, although it was very dimly lit in the gallery, was just too beautiful to diminish or underplay. It also displays some of its own ginger.