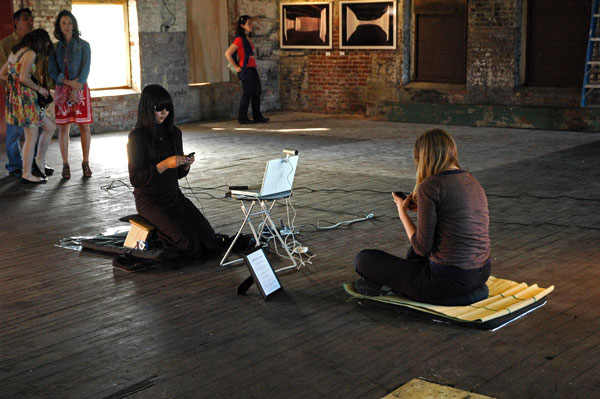 An Xiao The Artist is Kinda Present [still from five-hour performance]
Tomorrow is the last day for the tonic and pleasures of the huge-scale Paterson, New Jersey installation, "Escape from New York", and I just realized that I hadn't uploaded any images yet. The show, curated by Olympia Lambert, is a treat on its own, but added to that, for those willing to leave familiar streets, are the curiosities (nineteenth-century usage) represented in the numerous and varied reminders of the town's industrial and social history.
The old core of Paterson still displays countess monuments to its former wealth, most of the public, banking and commercial buildings plainly marked to show they were erected at the turn of the twentieth century.
There are also an amazing number of nineteenth-century mill buildings just beyond the center, many of them handsomely restored (and presumably looking for artists), One of them (unrestored) shelters the work of the 43 "Escape" artists Lambert has collected. It and its dozens of sturdy brick neighbors share an old mill race and are perched below tree-covered hills just below a surprisingly idyllic Passaic Falls.
The cataract is the the second-highest large-volume falls on the U.S. East Coast, which accounts for Paterson's importance 200 years ago. Okay, the day we were there we saw a wedding party being photographed before it on a wide grassy ledge while we watched from above. Together with the architectural treasures the falls offer an additional incentive for a rail trip, a brief, comfortable ride on NJ Transit from Penn Station.
If you miss your own escape to New Jersey and these combined pleasures, there will be at least a chance to see some of the work in Manhattan in July (minus Paterson, of course). Lambert is putting the finishing touches on arrangements for "Return to New York", to be installed at HP Garcia Gallery July 7-31.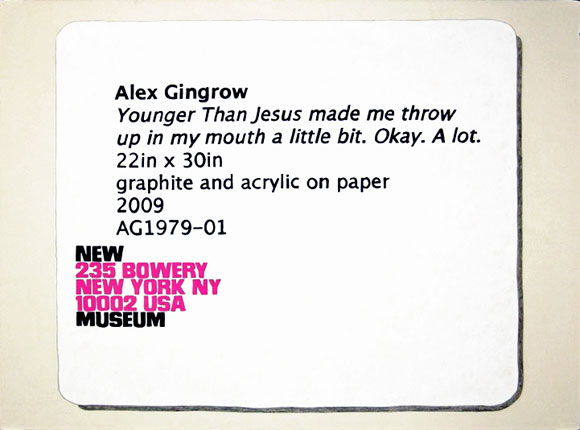 Alex Gingrow Younger Than Jesus made me throw . . .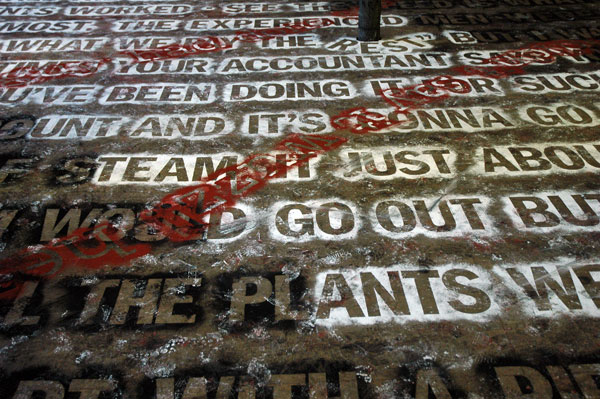 Nicholas Fraser The Paterson Project [detail]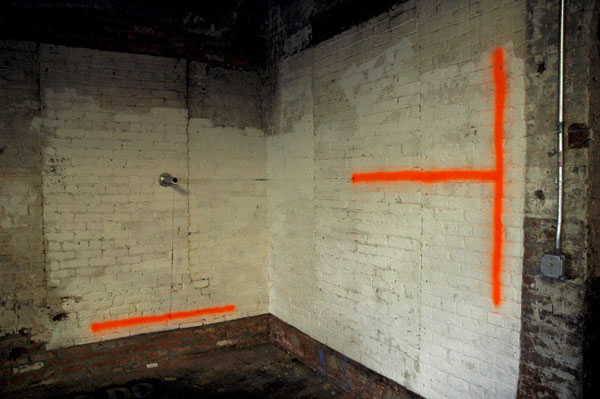 Peter Soriano Other Side # 82 (MEC)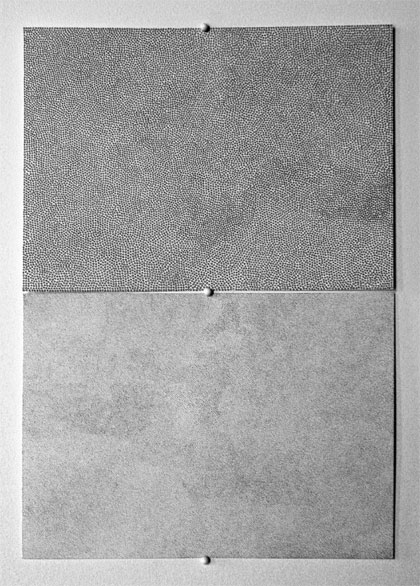 Man Bartlett circle drawing XII - rendition above pointpiece II - constant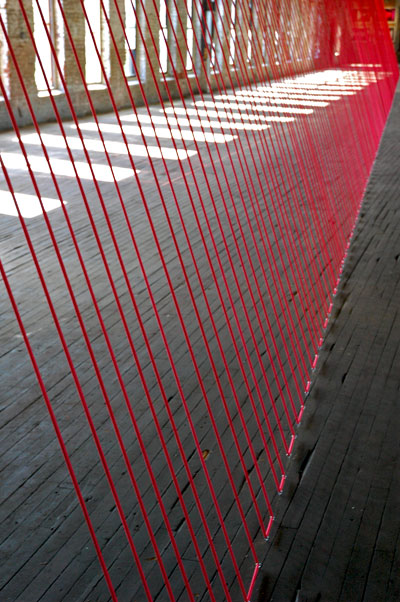 Thomas Lendvai Untitled ([large detail]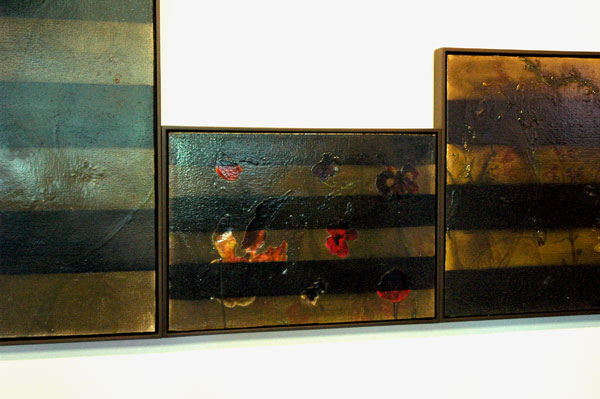 Tamas Veszi Dark Matter [detail]
Lagniappe: An abbreviated look at a few of the mills, and the falls: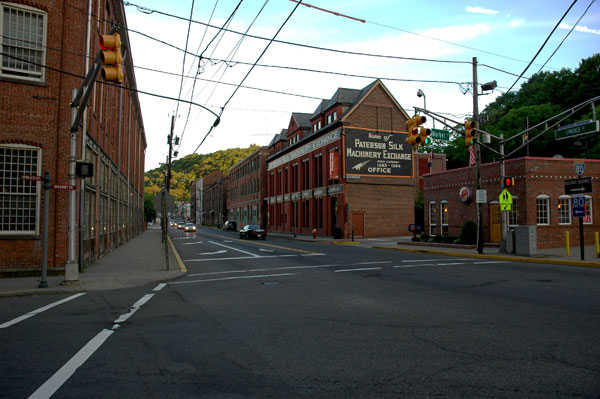 the corner of Spruce and Market, at dusk on a Saturday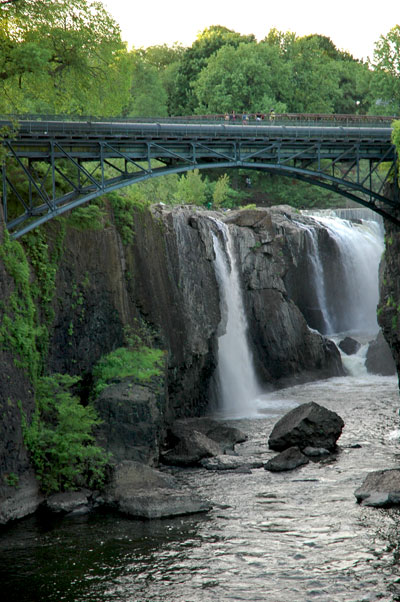 the footbridge is historically the eighth on the site
[image of "Younger Than Jesus made me throw . . . " from the artist's site]