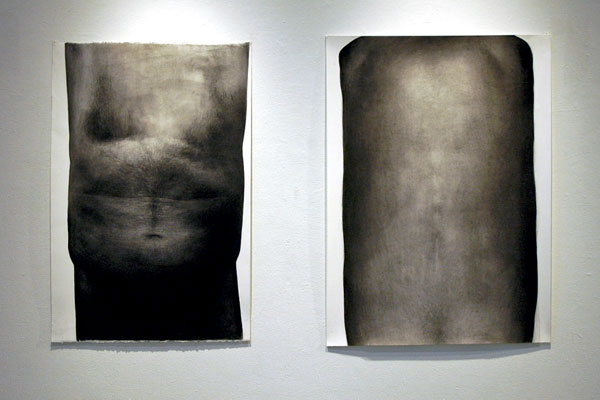 Cleo Newton's large graphite diptych of a male torso is stunningly powerful
CORRECTION: Contrary to what I had written here originally, having seen the dates on the school's own site, I have now learned (June 24) that the End of Year Show had already closed last week, and have edited the headline and text accordingly.
Although we caught the Cooper Union End of Year Show a number of weeks back, I'm just now getting around to posting a few images. Barry and I were pretty excited about much of the work, and really liked the vibe. We didn't manage to see everything, barely touching the work from the Architecture faculty, and we never even got to the Engineering installation.
When we left I resolved to go back for more, but never did. These images represent just a small part of what I went home with after the opening reception.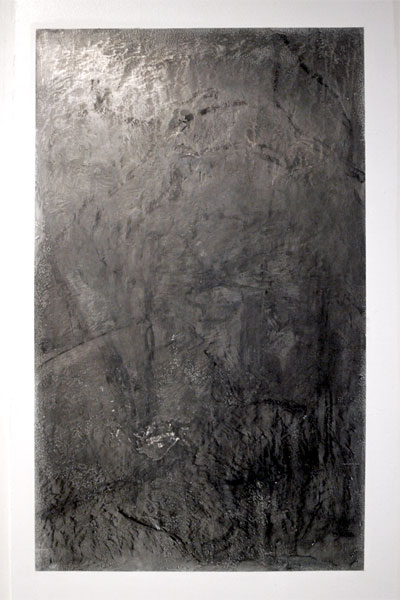 Raoul Anchondo's large graphite piece is drawn directly onto the irregular-surface of a white-painted plastered wall, suggesting an embedded sheet of metal, something of an opaque mirror, in fact.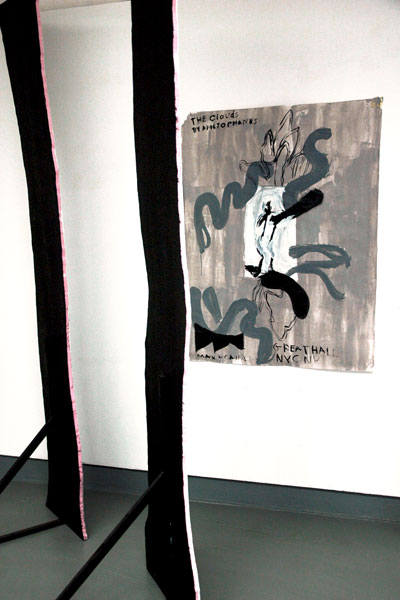 Cella Henkel and Maxwell Pitegoff collaborated in this installation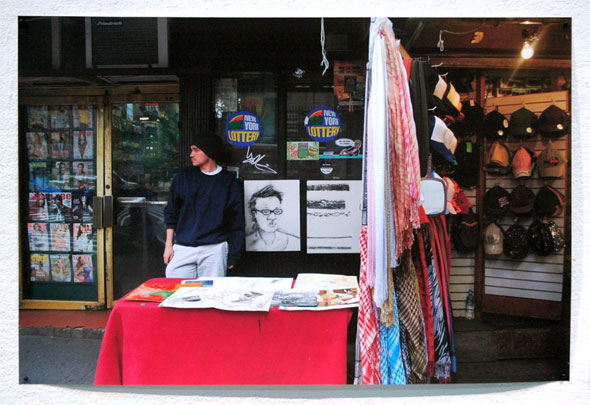 Christian Hincappie's images were accompanied by a placard with this note: "For this performance piece I collected the work of my classmates without their consent. Performing the role of a street vendor at the intersection of St. Marks's Place and 3rd Avenue allowed an appropriate context in which to sell the work I collected."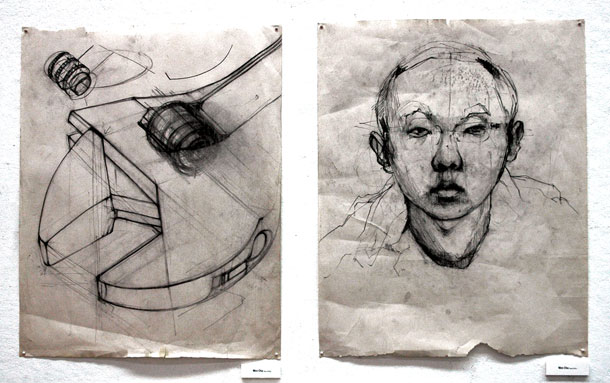 Won Cha's exquisite drawings seem to bridge all three faculties of the Cooper Union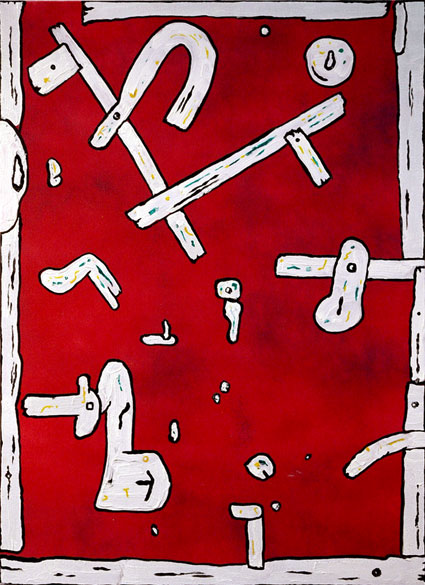 Skye Chamberlain's painting is a thing of beauty, and great charm

Larry Lairson resurrects op art, and the idealism of its Bauhaus antecedents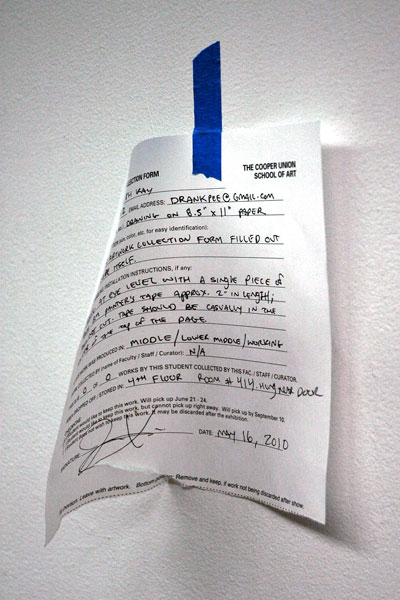 Joseph Kay's work on the wall of a narrow hallway almost manages to escape notice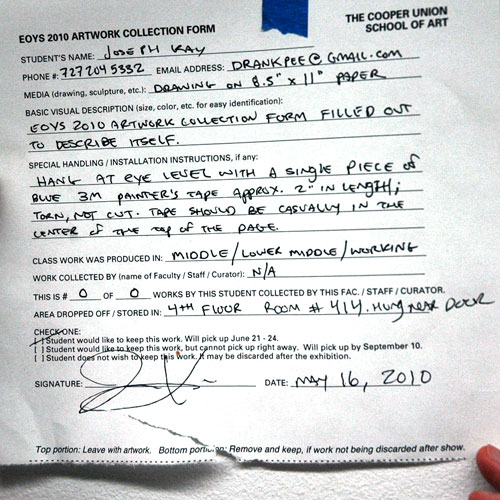 [detail]
This is the only image I shot from the architecture section, thinking at that moment that I would have plenty of time to come back: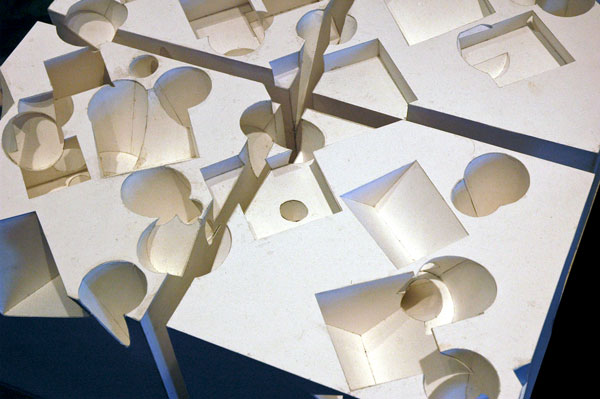 [I couldn't locate the name of the creator of this beautiful paper model]
Finally, one more large drawing by Raoul Anchondo. In this piece the graphite had been applied directly onto an irregular white-painted plastered wall surface, producing the appearance of an embedded sheet of metal, something of an opaque mirror, in fact.