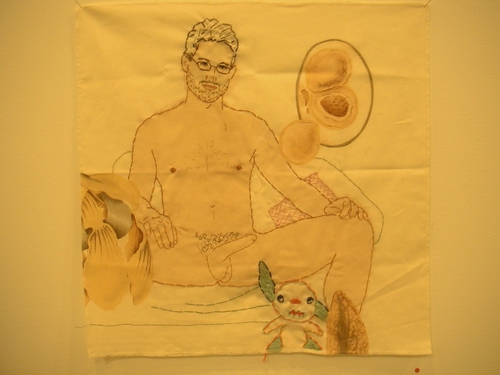 Orly Cogan "Michael" embroidery, paint on printed cotton fabric 18"x18"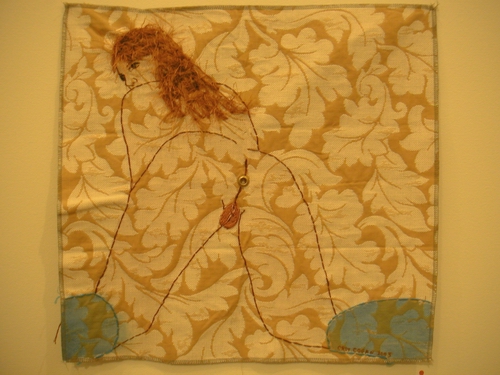 Orly Cogan "Exposed" embroidery, paint on printed cotton fabric 18"x18"

Now I know why the crowd was not quite as intimidating as I had expected at the fabulous Reverend Jen's Troll Museum opening at Printed Matter last night!
It wasn't because of an interruption in L train service this time. ACRIA was holding a benefit and juried exhibition at Lehmann Maupin Gallery a few blocks away at the same time, and it wasn't just the free sparkling stuff in real glasses that had attracted the huge crowd.
They were almost giving away ($150, duh!) hot works by hot young artists picked by hot older artists - and for the benefit of a wonderful institution! Everyone wins.
We had forgotten the time-sensitive nature of the event, so we arrived after just about everything had been sold. Otherwise the two extraordinary Orly Cogan works reproduced above, which were scooped up in the first few minutes, might now be ours. Orly's third image, not reproduced here, was titled, "Puppy Love."
The art will remain on the walls of the gallery until August 2.