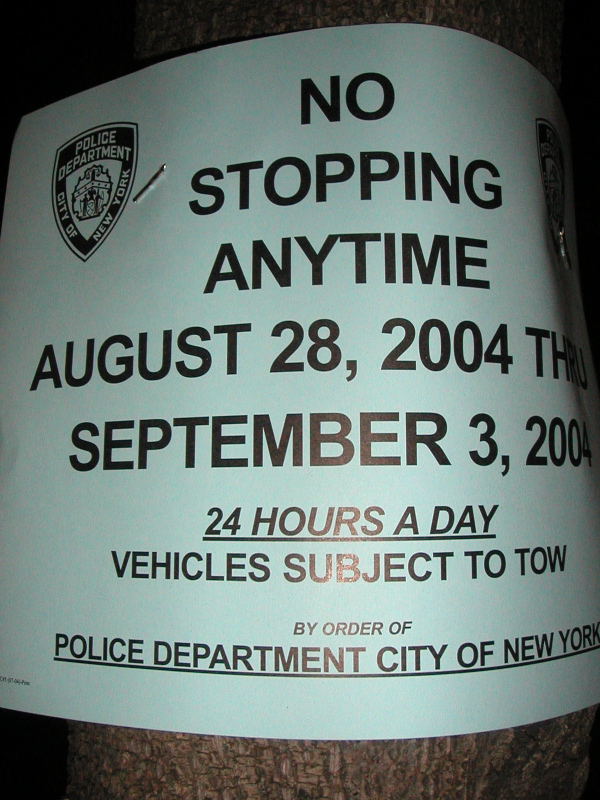 Area frozen!
We arrived back at the apartment tonight at midnight after an evening in Williamsburg and the first thing we spotted as we exited our friend's car was this sign.
How much of New York are the Republicans going to need? Even as of this morning we were still being told that few streets other than those immediately surrounding Madison Square Garden (which occupies the two blocks between 31st and 33rd Streets) would be impacted by police security measures for the Republican Convention. In fact, even the closing of 8th Avenue from 23rd Street to 34th Street was to be effective only during the hours the Convention was in session.
These signs are posted every few feet on both sides of the broad crosstown course of 23rd Street, at least along the block where we live, between 7th and 8th Avenue (I haven't yet looked further afield; maybe tomorrow).
Are we going to find a military staging area set up outside our windows on Saturday morning?