Gautam Bhatia Escape to the Good Life (2002) charcoal on paper 17" x 70.5"
Yes, it is a group show of contemporary Indian artists, but it's not an Indian art show. Thomas Erben has curated a show in his own gallery of work which would be as much at home in any collection in the West as it already is in India's most sophisticated public and private precincts. This is very good stuff, represented in at least half a dozen media.
China is already hot. Maybe now it's India's turn. I have no idea why we haven't seen a mainstream media review of this show yet, but that almost certainly won't happen again.
I've put up images here of just two of the works which excited me most. I highly recommend going to the gallery site itself for an animated preview of Sonia Khurana's extraordinary video.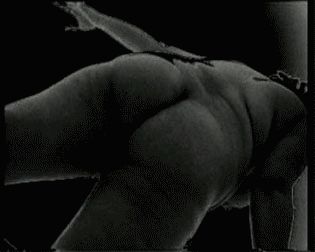 Sonia Khurana Bird (1999/2000) video, no sound, still from the work
[images from Thomas Erben Gallery]