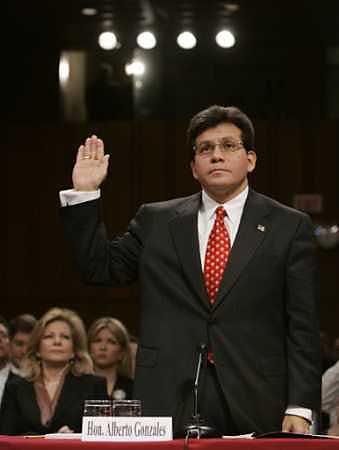 I AM NOT A TORTURER!
Contact your senator now! We deserve a top law enforcement officer with a better resume.
For those who have a senator on the Judiciary Committee itself, which began hearings on the nomination this morning, here's a link to the roster, with access links within it. To email the committee leaders, and for a message form, see this "Action Alert" site from The Nation.

[image from AP by Susan Walsh]]