[Somehow this announcement got lost in my email one week ago while I was distracted at home, but it's still worthy of a post, since we haven't heard the end of this story yet.]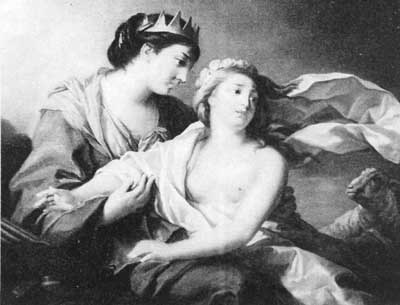 Elizabeth Louise Vigée Le Brun Innocence seeking refuge in the Arms of Justice 1779
The eighteen students whose Master of Fine Arts thesis show was summarily shut down on May 4th by a parks official, with the work removed and damaged by their school shortly thereafter, filed suit this month against the City of New York, the NYC Parks Department and Brooklyn College, citing First Amendment violations and property damages.
I would expect this case to be a no-brainer for any court, but I no longer have the naive confidence in American justice with which I was brought up.
For details on the suit, see the PLAN C(ENSORED) site.
[this image from Bat Guano may be a bit melodramatic, but I love Le Brun as I love Justice; besides, we should give her some slack (if not a cheer), since she was still working here under the ancien regime]