(the drawing)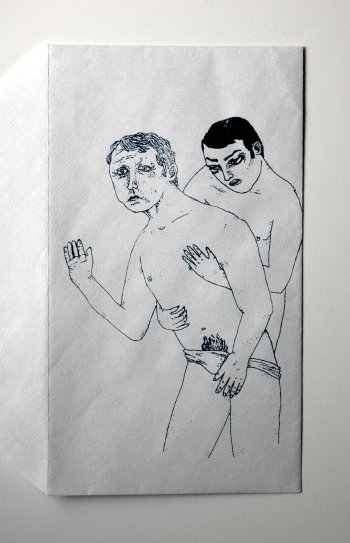 (the silkscreen envelope)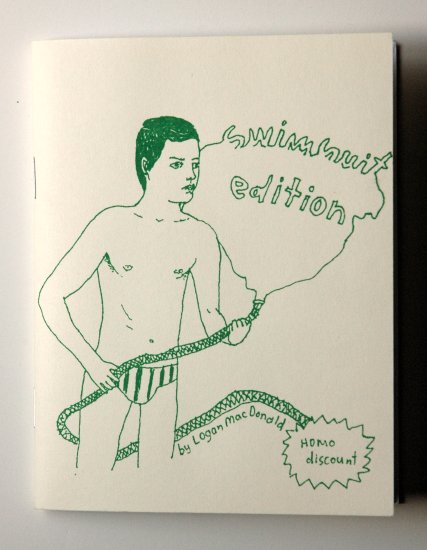 (the zine, swimsuit edition)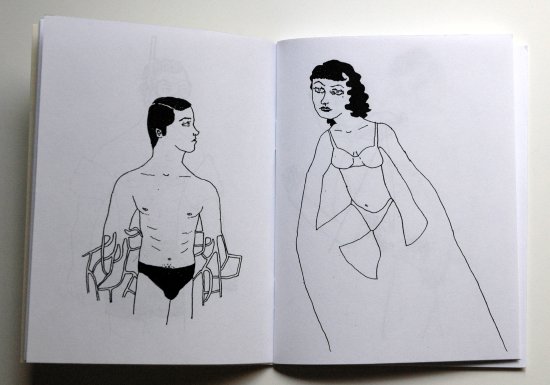 (pages from the swimsuit edition)
I spotted the neat little drawing shown at the top of this post somewhere in the backroom exhibition space or "store" of the Williamsburg gallery Cinders a while back. I snatched it up and immediately looked around for more of this guy's stuff. I still know little about Logan MacDonald other than the fact that he lives and works in Montreal and is one of the three artists of "Glorious Holes".
I just found out, as I suspected, that I'm clearly not alone in my enthusiam for either the artist or the gallery.
The silkscreened envelope and the zine each set me back less than the price of a movie ticket, and I suspect most people would be able to cover the cost of the drawing with the cash they carried in their pockets. Art is dear, but everyone can afford to live with it and no one should be able to afford to live without it.