Who are all these people?
[if you have trouble seeing the images above go here]
The slide show images are of Friday's opening reception for "Dangling Between The Real Thing And The Sign In The Window". They were all shot before or after the happy crowd grew too dense for me to be able to pull my bulky camera up to eye level.
Those determined enough to make it through the pack found the work shown below.
Except for the night shot of Dessel's work, which was taken the evening before, these images [documenting the installation but not the individual pieces] were captured very early yesterday afternoon and include most of the work in the show. Because of the configuration of the rooms I've had to add two thumbnails at the bottom, the first showing a still from Ina Archer's very animated "Ants" titles video and the second a bad representation of Jacques Vidal's intense ink and graphite drawings.
The show continues at Dam, Stuhltrager until November 13 with an amazing show of Loren Munk's work in the front room (which we did not curate). Barry and I will be putting together a dedicated website for "Dangling Between" in the near future.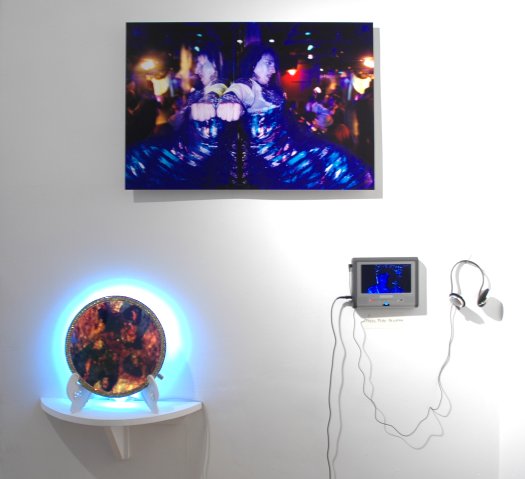 Jaishri Abichandani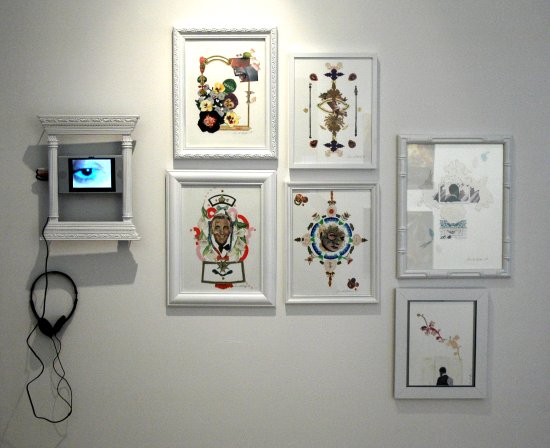 Ina Diane Archer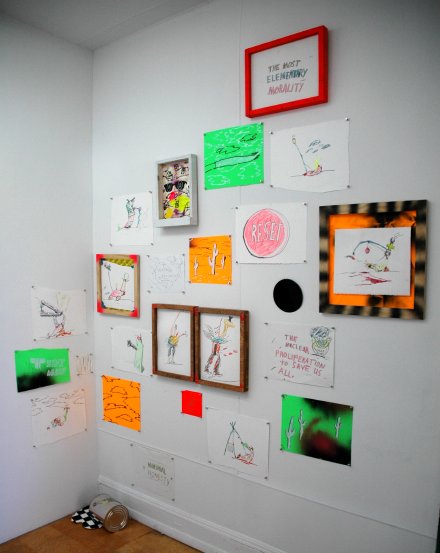 Peter Corrie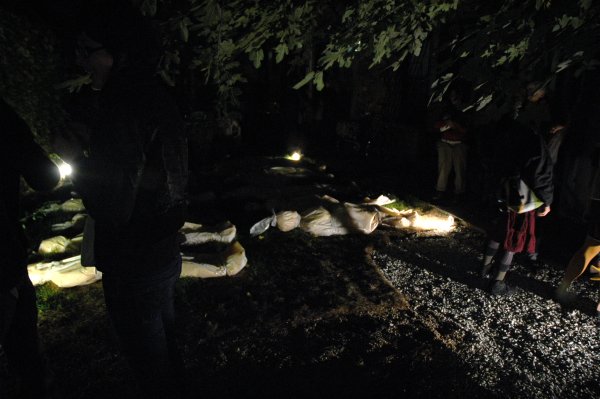 Susan C. Dessel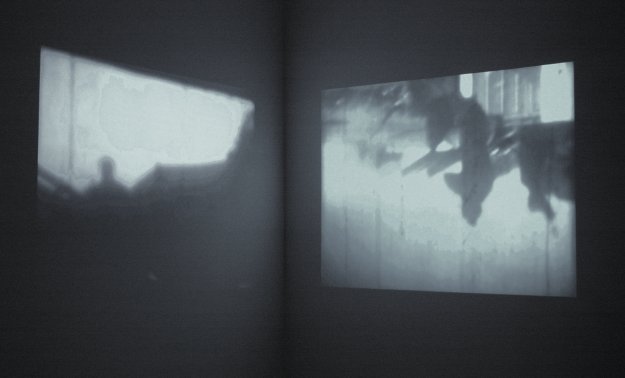 Nicolas Garait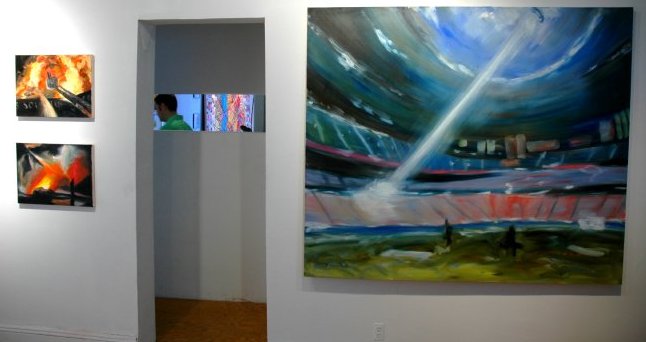 Joy Garnett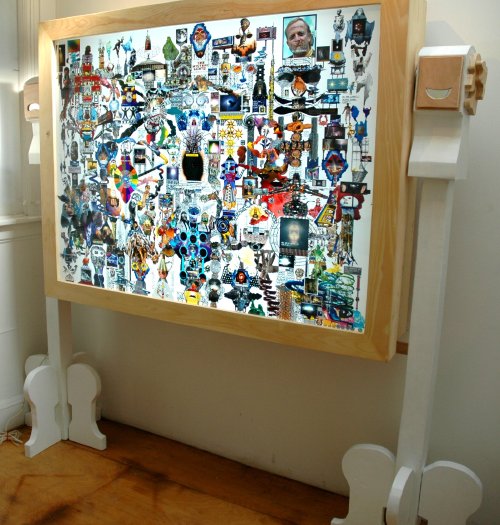 Jacques Louis Vidal