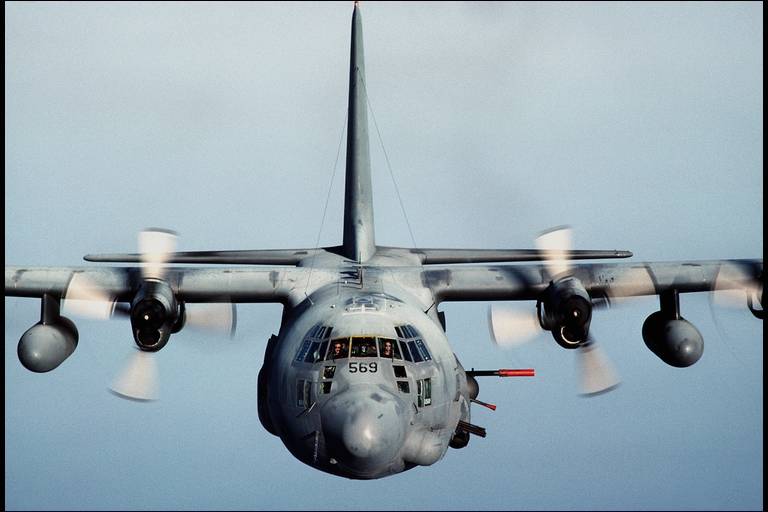 is this trip necessary?
Does our singular bellicosity stem simply from our addiction to oil, or from our growing cult of christianism? Or is it simply the pathological expression of a frightened, isolated, ignorant, provincial and bored people?
My question seems to assume that all Americans are responsible for creating and sustaining the most war-like society in history, but while it's clear the buttons themselves are pushed by a military-industrial-media establishment, if we continue to describe our nation as a democracy we have to take as full a responsibility for the evil done in our name as for the good.
[image from C-130 Headquarters]