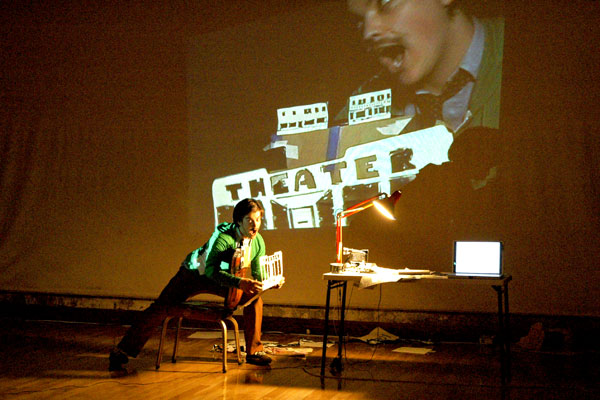 "Everything's for sale!"
Barry and I were at Starr Space [their own site is down] on Friday night for Catch 30, part of the Movement Research Festival which continues through June 8 throughout the city.
Including the one straight video there were ten separate performances in all (if I'm counting correctly), by dancers and choreographers based in Brooklyn and Minneapolis. The evening was curated by Jeff Larson and Andrew Dinwiddie. It was all very fresh, and there was a huge variety of work. While I enjoyed each of them, I only broke my silence in the midst of one, "Bryant Lake Bowl Intermission #3", by Elliott Durko Lynch with the special assistance of Kristin Van Loon. Half way through it I whispered to Barry, "he's a genius!".
Lynch's piece is apparently only a snippet from an evening-length performance in progress, so we might find more structure and fewer loose ends if we are privileged to see the completed work, but I really hope that won't be the case and I really doubt that it will.
In the space of ten minutes, maybe less, Lynch managed to deconstruct the idea, the reality, the nonsense and the value of the twenty-first century American city and the rich life it has repelled and attracted. Most of all what it's about what it is now becoming. Beginning with an odd "presentation" while seated at a desk/table with projector, he raced through an extreme condensation of an impressive personal repertoire which on that night included tutoring or coaching, rapid-fire drawing and sculpting, a magic-lantern show presentation, photography and film projection, declamation, singing, stage directing, choreographing, dancing and, . . . snacking. He succeeded in weaving a story as sincere as it was mad, but this artist's satire is totally authentic. The title of the full work will be "The New York Historic Artists Lofts and Residences + Hotel!".
Shortly after the lights came back on for good we spoke to Lynch. I said that I thought he was a genius, and I told him how much we both had enjoyed the piece. He thanked me shyly and asked, "What is it you liked about it?". A good answer would have been as difficult as unraveling the performance itself. Maybe it's best that I didn't get a chance to explain, since I doubt that I could have. I just know that I was attracted to the energy, the weirdness, and the odd beauty of the images and the movement, and I wanted to keep going with it, even if I never succeeded in sorting it out any better- especially if I never did.
Barry really got it: See Bloggy and especially Barry's blog on the Movement Research site.
ADDENDA:
more photos after the jump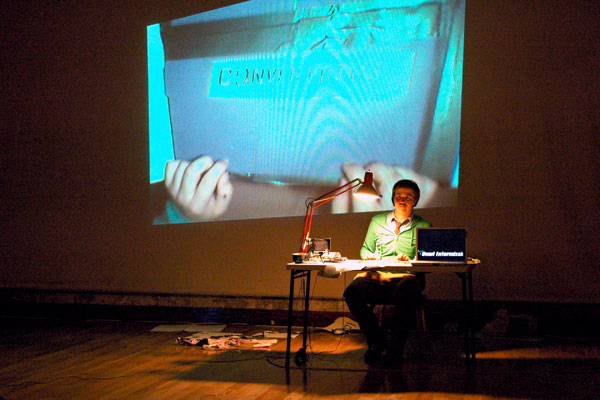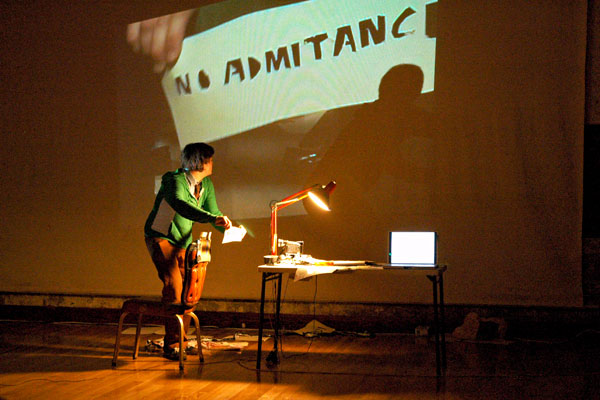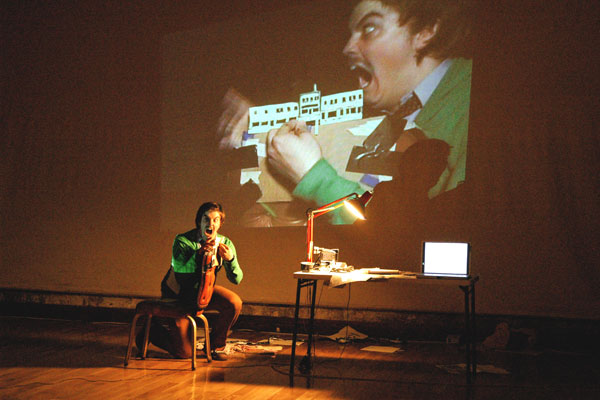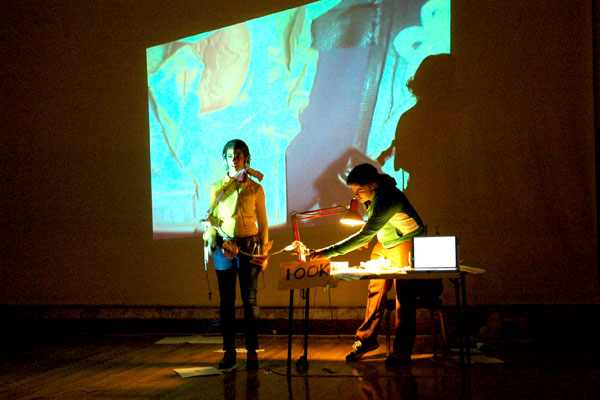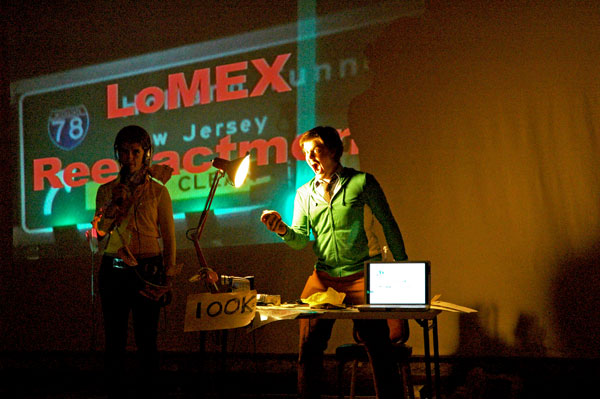 *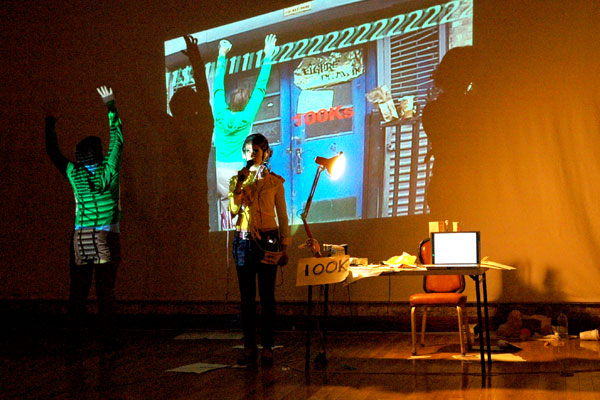 *
note: LoMEX is the acronym for the 1960s plan for the Lower Manhattan Expressway which Robert Moses tried to run through Tribeca.