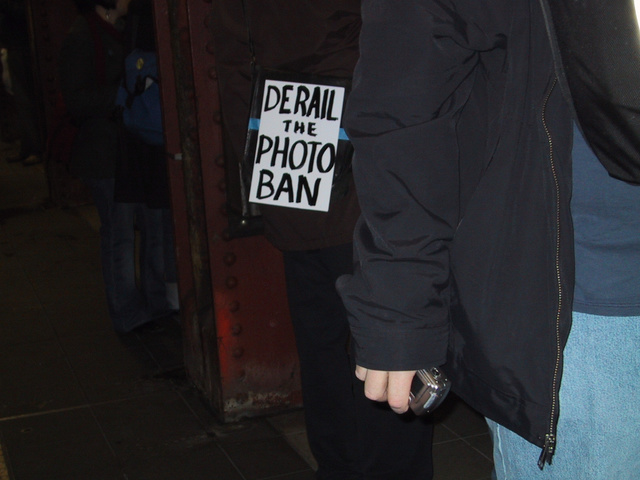 my own rather lame sign, as seen somewhere in the system this afternoon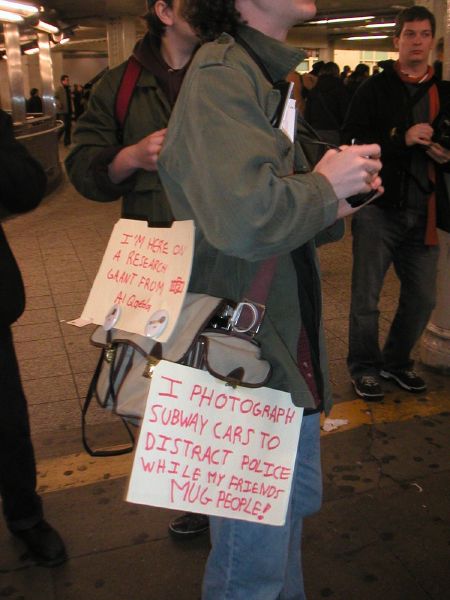 (the sign on the guy's left reads, "I'm here on a research grant from Al Queda")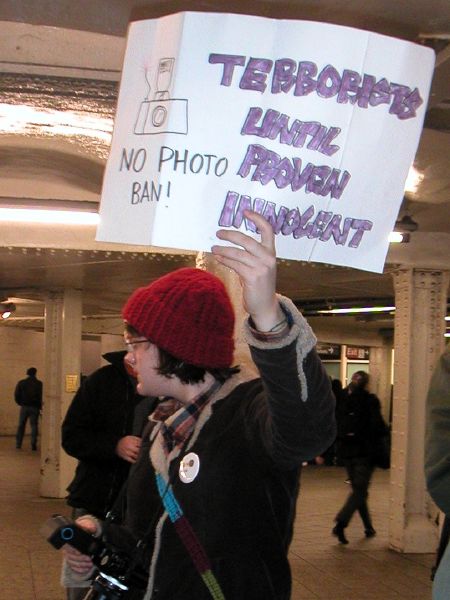 this sign became a moving beacon for today's odyssey (the stylized font reads, "TERRORISTS UNTIL PROVEN INNOCENT")
The second time around it had already seemed a little routine. Some of the wonder and energy which had accompanied the first MTA photo ban zap was missing this afternoon, but I have to admit there were a few sassy-sarcastic signs this time, and there was even something resembling an information handout.
We're getting better at broadcasting the issue, but actually I'd be very happy if we never had to do this thing again. Will the MTA come to its senses?
Perhaps not, if some of the sentiments of subway users overheard today mean anything. One woman, although a little sympathetic to our argument, was seriously worried about the threat cameras pose to the privacy of riders. While she was speaking to me, standing on the subway platform, I snapped the picture below and pointed out what had attracted my attention. She had nothing more to say.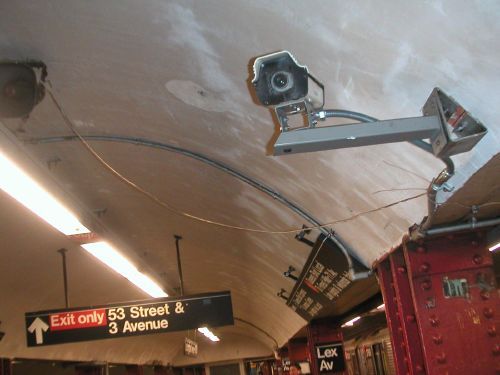 [image at the top of this post from jpreardon.com]