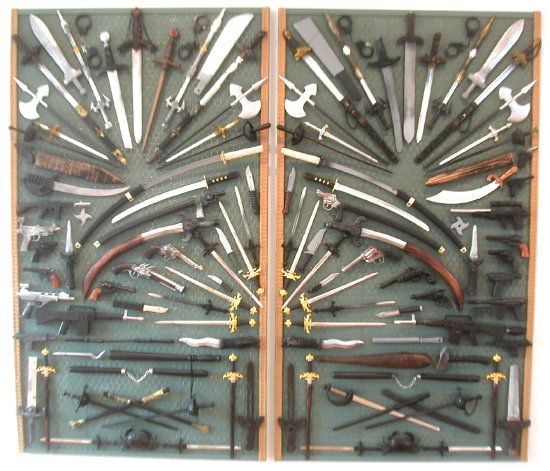 Matthew Benedict The Children's Hall 2002-2005 diptych: plastic weaponry, chicken wire, brocade trim, enamel and latex paint on 2 wood panels overall 84" x 98" x 5" [installation view]
No, this isn't something you'll find in an armorial hall or the basement recereation room of that weird guy down the street who never talks to anyone, this is an art installation composed of plastic toys freely available and in fact actively hawked to children everywhere in America.
Think about it.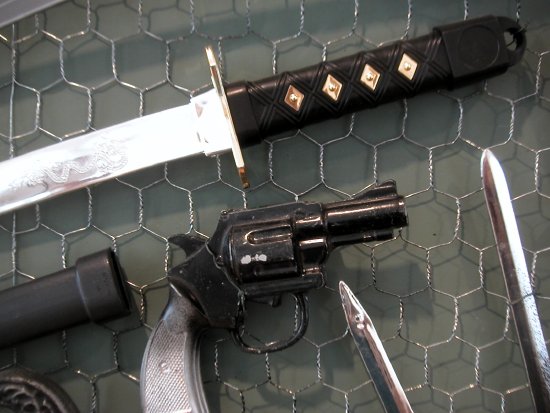 The Children's Hall [detail]
I missed Matthew Benedict's recent show at Alexander and Bonin, but I saw this exciting piece on an upper floor yesterday. I've been haunted by the informed imagery of the artist's paintings for years, and Benedict's sculptures continue to provoke the mind and the eye.