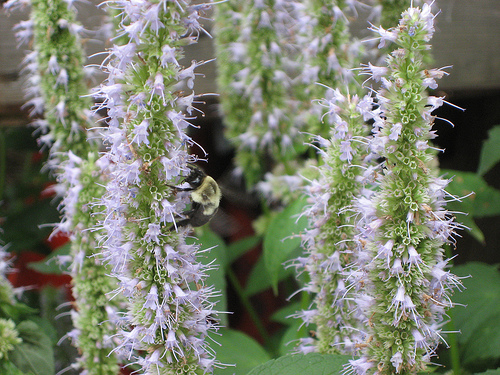 busy
Everyone in the arts world is going to be out and about beginning next week as the galleries reinvent themselves for another season. Even Barry and I are uncharacteristically formally committed to more visibility than usual in the next two months.
We're curating a gallery show at Dam, Stuhltrager in Williamsburg, including separate openings (four weeks apart) for a one-woman show in the sculpture garden and a small group show inside. In addition we've been invited to be guest speakers as part of "Muse Fuse", NURTUREart's informal monthly salon, also in Brooklyn. Later in September we will be travelling to Providence where we will be visiting the studios of visual arts undergraduates at Brown University with an artist friend of ours as guests of the curator of the List Art Center.
It's all enough to spoil a couple of humble bloggers, except that I think we both already feel pretty spoiled: We're already doing what we want to do most - the way we most want to do it.
The Dam, Stuhltrager sculpture garden show is an installation by Susan C. Dessel, one of the Brooklyn College MFA degree students whose work was censored and destroyed this past spring [their legal case is continuing). Her opening is Friday, September 8, the same night the gallery's front rooms open with "Echo", a show of five Madrid artists.
"Muse Fuse" was created by Karen Marston of NURTUREart, a valuable community non-profit registry and gallery, as a forum for its artists, curators and guests to exchange ideas and information. This month's gathering will be held on Wednesday, Sept 13 at 7 pm. Details are on the NURTUREart site.
My relationship to Brown goes back decades, beginning even before my graduate school ambitions introduced me to the wonders of Rhode Island. At that time this sober old Yankee institution expected the fine arts to be left to technical schools - if they could imagine they should be taught at all. Fortunately for my spiritual health RISD was just down the hill, where no one was surprised when The Velvet Underground* was invited to play class dance [ordinary schools had "proms"] the year I arrived in Providence.
Anyway, Brown now has an Arts Faculty, and as I'm writing this our good friend Sharon Louden is up there busy installing a large sculpture outside its home on the hill, the List Arts Center. She has persuaded the curator at the Center's David Winton Bell gallery, Vesela Sretenovic, to invite us to join her when Sharon tours the studios of new and returning students on the September 21, and later in the afternoon she and her New York gallerist, Oliver Kamm, will join Sretenovic for a lecture/demonstration at the school. Barry and I will be in the audience, by that time I imagine sitting with some new friends.
*
from a piece by Robert Greenfield which originally ran in Rolling Stone on February 18, 1971:
The Velvets suffered from all kinds of strange troubles. They spent three years on the road away from New York City, their home, playing Houston, Boston, small towns in Pennsylvania, anywhere that would pay them scale.

"We needed someone like Andy", John [Cale] says. "He was a genius for getting publicity. Once we were in Providence to play at the Rhode Island School of Design and they sent a TV newsman to talk to us. Andy did the interview lying on the ground with his head propped up on one arm. There were some studded balls with lights shining on them and when the interviewer asked him why he was on the ground, Andy said, "So I can see the stars better." The interview ended with the TV guy lying flat on his back saying, "Yeah, I see what you mean."
We still love Andy, and we still love RISD - to which we owe so much of Rhode Island's cool.
[the Rolling Stone excerpt from howdoesitfeel; image from Bloggy]