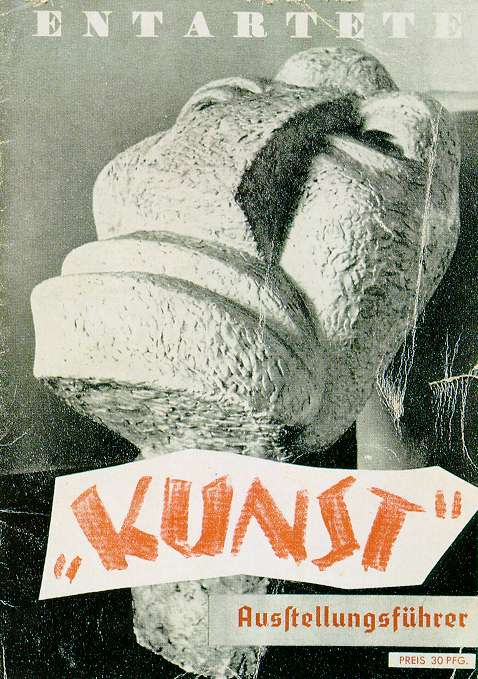 maybe our guardians now plan a special exhibition of their own
Don't they ever learn? NYC Parks authorities have abruptly shut down the MFA thesis exhibit for the art school of Brooklyn College/CUNY.
It will be interesting to see how the art collector successor to Giuliani deals with this one. See Barry for the story up to now. There you will learn that this dedicated blog has been set up to provide continuously-updated information.
Pictured is the cover of the catalog for the Nazi's 1937 "Degenerate Art" exhibition. I have a copy here at home, a very precious and tragic relic of a product of what I once thought was an alien mind.
UPDATES: See follow-up posts done as the story developedhere and here and here and here and here and here and here and still again and again and now the suit
[image from Deutsches Historisches Museum]