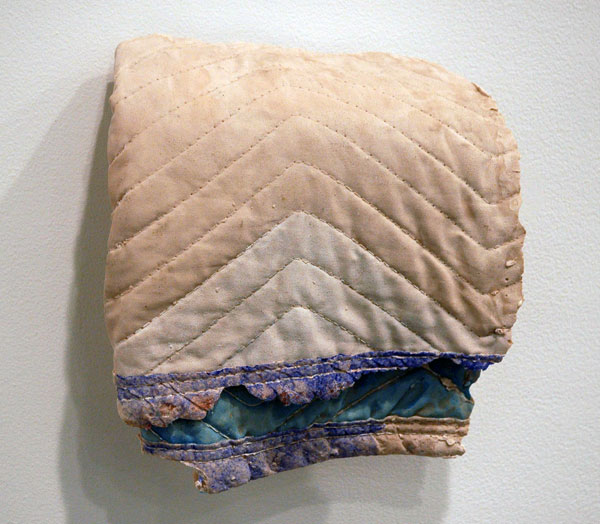 Robert Gober Blanket Sample 1 2006 gypsum polymer and watercolor 10" x 9" x 3.25" [installation view]
The show is now gone, and in the end I only saw the 22nd Street space, but this image, which was not shown or mentioned on the gallery site, is the one which remains with me. Matthew Marks showed spare installations of sculpture and drawings by Robert Gober in a show which closed March 10.
If I may paraphrase the press release, Gober's work continues to render our vulnerabilities visible, referencing a shared history which is within living memory, and always employing a very American vernacular.