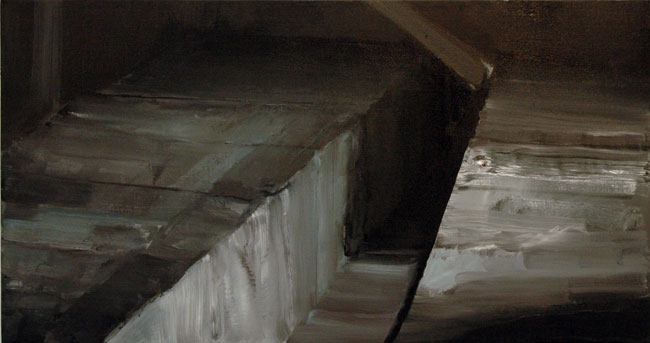 Adrian Ghenie Fragile 2007 oil on canvas 19.75" x 37.5"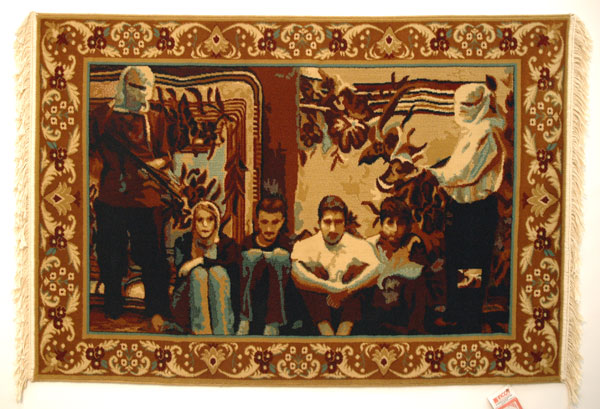 Cristi Pogăcean The Abduction from the Seraglio 2006 woolen carpet, manufactured 43.25" x 70" [installation view]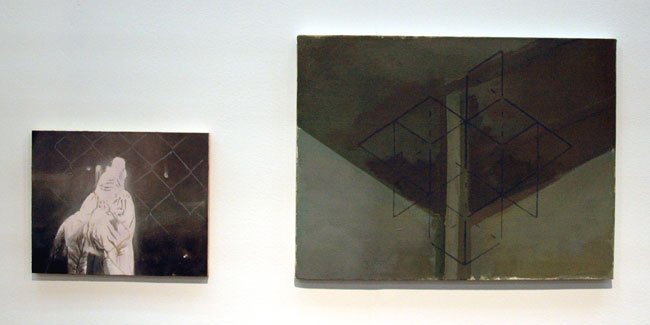 Victor Man none 2006 oil on canvas on board 10.5" x 13.25"; Victor Man mmm, remember anthia, nick? 2004-2006 oil on canvas 18" x 23.5" [installation view]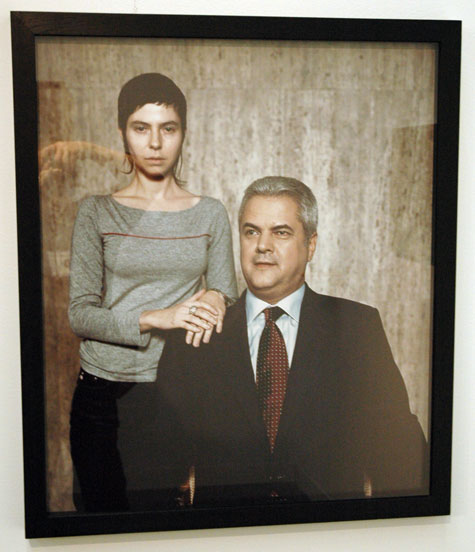 Alexandra Croitoru Untitled (Prime Minister) 2004 lambda print 31.5" x 26.5" [installation view]
For me one of the most pleasant surprises at the Armory was the presence of galeria Plan B, an 18-month-old Romanian gallery making its first appearance at the show this year. In fact when the owners and directors originally formed the gallery they installed themselves not in that nation's capital, Bucharest, which might have seemed the obvious choice, but in an elegant old building in Cluj, the provincial capital of Transylvania. All six of the artists which project director Mihal Pop showed here are themselves Romanian.
Romania, with its natural links to both the Latin West and the Greek, Slavic or even Islamic worlds, can boast of a much more sophisticated history and culture than even the most informed Americans would ever imagine, especially since even in its modern history most of it was hidden from or ignored by the capitalist West for almost fifty years. It's good to be reminded of what we (and much of Romania) have missed, and to be made aware that nothing now prevents this nation and its people from adding its own strength and cultured genius to Europe and a larger, vibrant contemporary art world becoming increasingly less geographically limited.
All of the work shown in Plan B's booth here last month was very, very good, even if I can only show a few images here. The artists were Alexandra Croitoru, Adrian Ghenie, Victor Man, Ciprian Mureşan, Cristi Pogăcean and Gabriela Vanga.