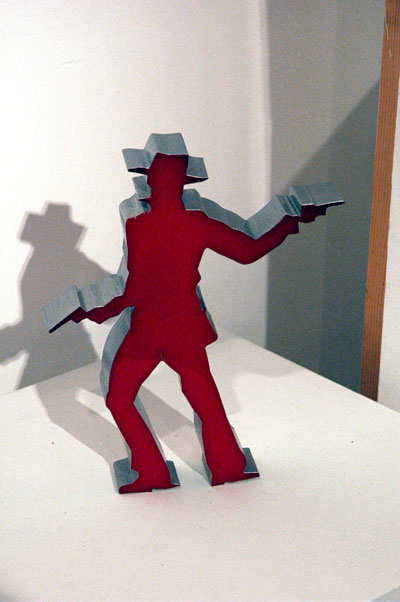 Philip Simmons's "Study for High Noon", one of the works included in tomorrow's benefit
Barry and I both love art, Williamsburg and Greenpoint, Williamsburg and Greenpoint artists, Williamsburg and Greenpoint galleries, and WAGMAG, that invaluable guide to Williamsburg and Greenpoint galleries.
But like most of the best arts institutions (where "non-profit" is always an understatement) WAGMAG can't survive on its virtues alone. Once a year the rest of us have a chance to help fund it. At the annual benefit (this year is the third) we can feel very good about ourselves, party with some terrific people, and then go home with some exciting art - created by some of our favorite friends and neighbors.
Oh, and I can't say enough about Daniel Aycock, the generous artist host.
DETAILS:
tomorrow, February 8
at The Front Room
147 Roebling St. (corner of Roebling & Metropolitan)
admission is free
but tickets for artwork drawing are $150 (purchase at the gallery or online)
final viewing tomorrow from 1-6 (or on line)
We stopped by several days ago to see the work which had already come in, and now we're definitely psyched.