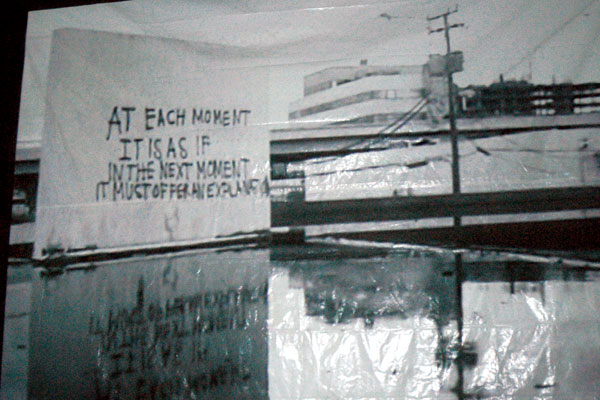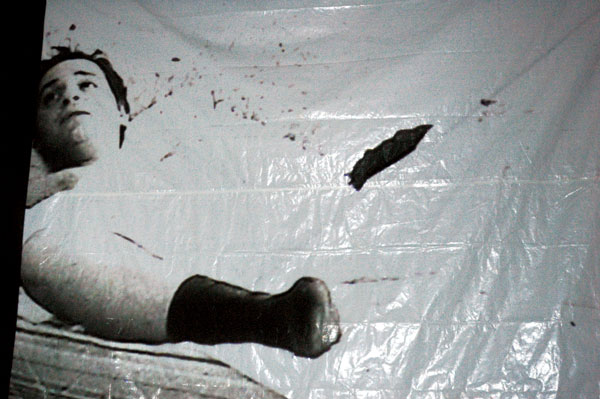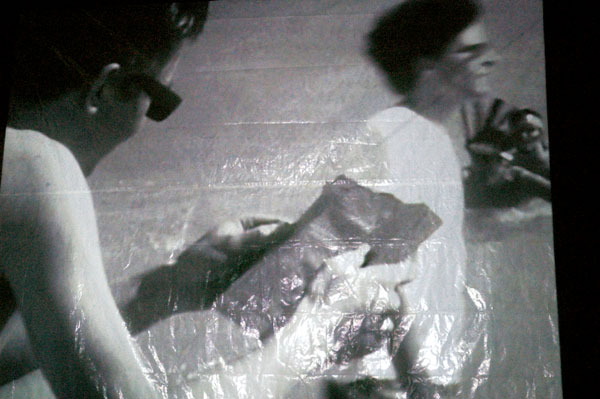 three stills from the installation for the screening of Bruce High Quality's "L'eau De Vie"
Barry and I had seen the film several years ago, through the good offices of Filip Noterdaeme, but last Thursday we both jumped at the chance of seeing "L'eau De Vie Un Film De Jean Luc Godard" again, especially since it meant lounging about on the roof of the X Initiative with other fans of The Bruce High Quality Foundation on a beautiful summer evening above the Hudson River.
It was even better than I had expected - both the film and the ambiance we found on the roof of the former Dia space on West 22nd Street. I think "L'eau" is a small masterpiece; well, maybe not so small. The soundtrack was really, really brilliant, and I think I noticed just how brilliant for the first time, thanks to the terrific rooftop sound system. I also appreciated the additional edge provided by the wavy, "silver screen" on which it was projected. No, really!
The video was shot in December, 2005 on location in Miami during the annual Art Basel tradeshow, on sound-synched black and white super 8. It's an homage to Jean-Luc Godard, a cri de coeur for real community, and a paean to a simpler world before the invention of art fairs.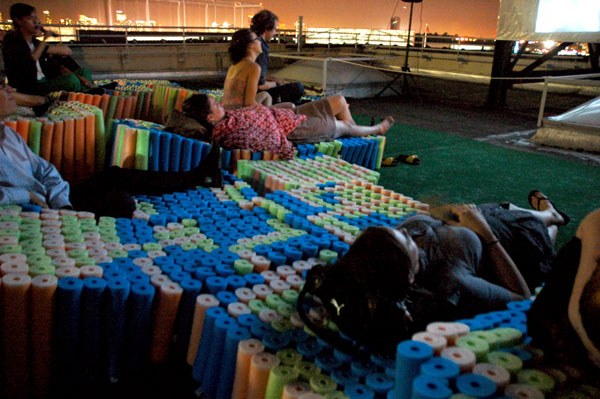 urban drive-in