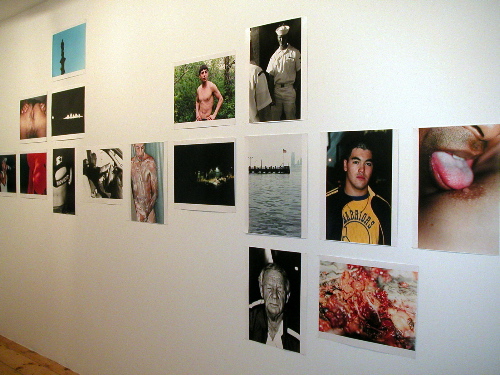 detail of installation of C-prints
No, he's not a virgin to the gallery world, and it should already be clear that I really like the work of Joe Ovelman, so maybe I don't have to say much about his current show at Oliver Kamm/5BE Gallery. Actually, the real reason I don't have to say much is that the installation itself says everything. Even the individual C-prints are as much a part of the space as they are gorgeous independent images.
But you really have to be there. I don't think I've seen a gallery or museum space pulled together to better effect. The works themselves steal through several mediums, they're as fresh as last night (or this afternoon), and they should excite young collectors. Prices, even for original, handmade work, start at, well, free.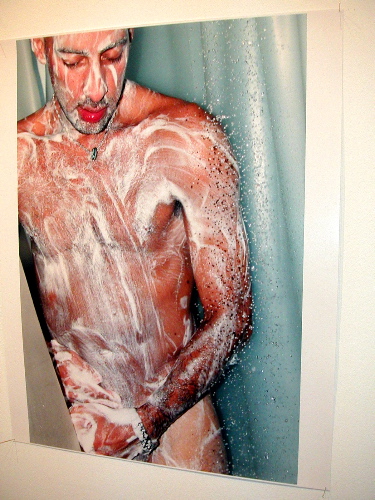 untitled C-print 20 X 16 inches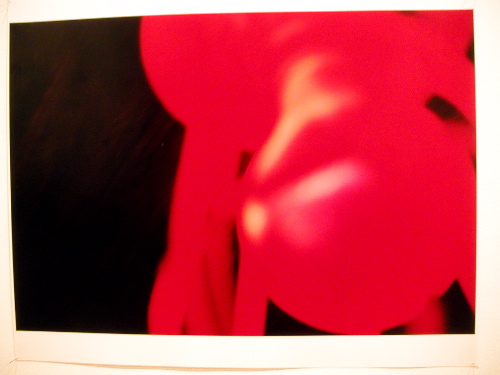 untitled (2004) C-print 16 X 20 inches
The front room includes a beautiful five-panel text piece titled "When I Grow UP," dozens of playful, framed post-it notes, a wall installed as a monument to the human/natural landscape reconstructed in the gallery's backroom, a framed nod to every new enterprise's iconic first dollar display, and an elegant black and white reliquary document of one of Ovelman's generous public walls.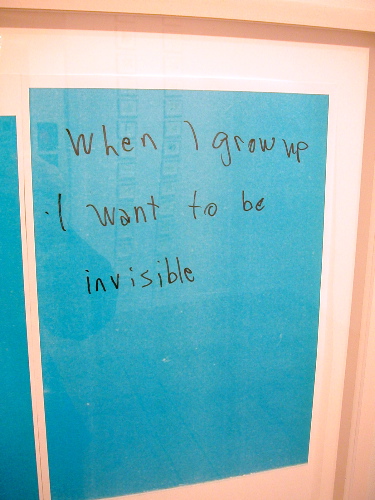 detail of When I Grow Up (2004) color xerox and marker on paper 20 X 60 inches
The central gallery space pulls the art off the wall with two plinths, one supporting a handmade book, "Resolution 452," the other a stack of small papers marked "Blame Cher."
Finally there's the back room. Like most, Ovelman's includes interesting ambient sounds. Unfortunately they are not accessible from this post.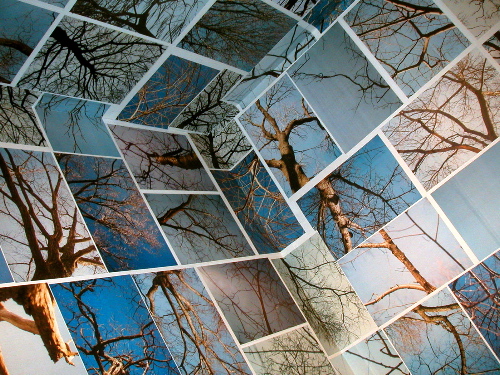 Rambles (2004) color xerox photos, dimensions variable
We're told Joe blames Cher for everything. Thanks, Cher.
[the images are my own casual record, and cannot begin to reproduce the excitement of the originals]