The sun was out and the temperatures were milder than they've been in weeks, so Barry and I had an extra incentive for hurrying to Rockefeller Center this afternoon on the opening day of Art Rock.
This unprecedented mid-town public installation is only the first of at least half a dozen events scheduled in New York this week devoted specifically to showing the work of contemporary and emerging artists, but it's definitely the most public venue of all. Tourists and office workers alike will find it almost impossible to avoid the art, but judging from the curiosity and delight shown by the very diverse crowd seen today, they aren't going to be inclined to try.
Art Rock was the inspiration of Elizabeth Burke and Abby Messitte of Clementine Gallery, and while it's an excellent exhibition it also represents an extraordinarily impressive feat of persuasion and organization.
Barry has some great images on his site, and I managed to get a few more, but they still fill in only some of the blanks. In and around the orange-painted [the color only a coincidence - ed.] cargo boxes in front of the RCA (NBC) Building are works by ten artists represented by ten galleries, and there are no disappointments. If some are not included in this post it's probably because I wasn't able to bring home a decent image of every installation. The Art Rock link at the top of this post includes links to each gallery, with images of work by almost every artist represented - although they are not usually the pieces to be found west of 5th Avenue this week.
These are just two of the Richard Aldrich paintings hanging in the Oliver Kamm/5BE Gallery container: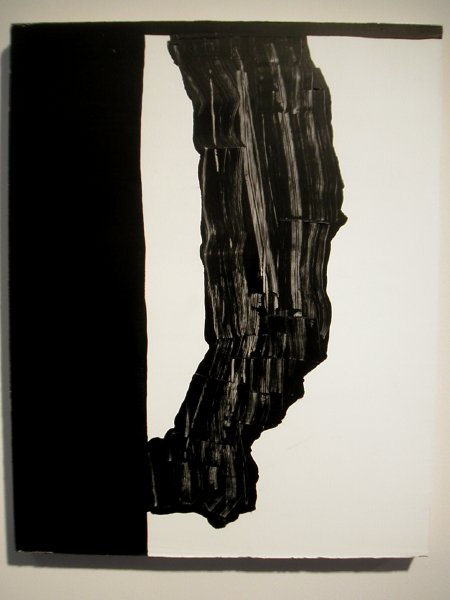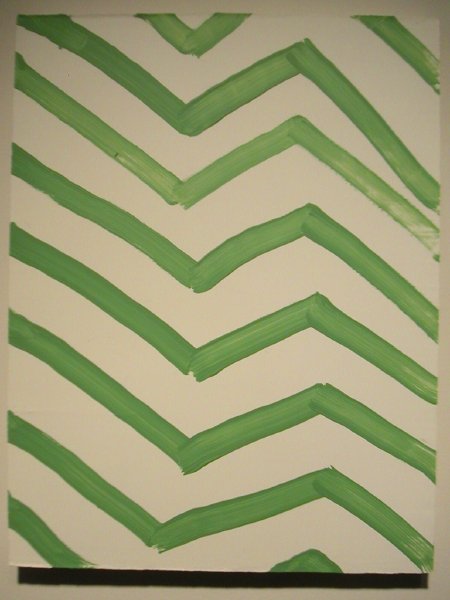 P.P.O.W. was represented by Sarah Oppenheimer's highly-appropriate cardboard container installation:
Los Angeles's Mary Goldman Gallery showed Rob Fischer's Mirrored House out in the open plaza [Barry poised center rear], where it attracted admirers of all ages: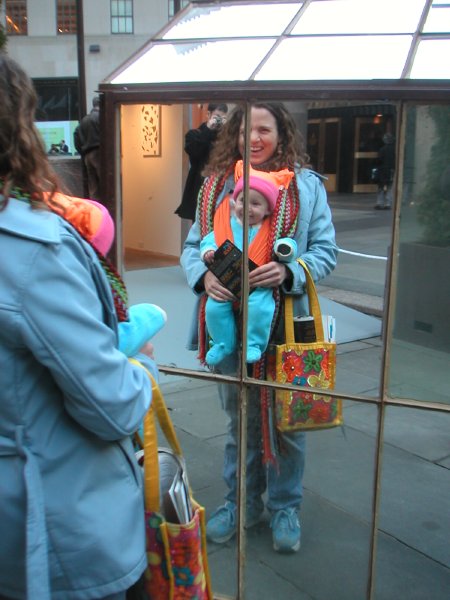 Clementine welcomed Tayor McKimens's installion of his hand-drawn paper cut-out, somewhat housekeeping-challenged house and yard inside their own big orange box: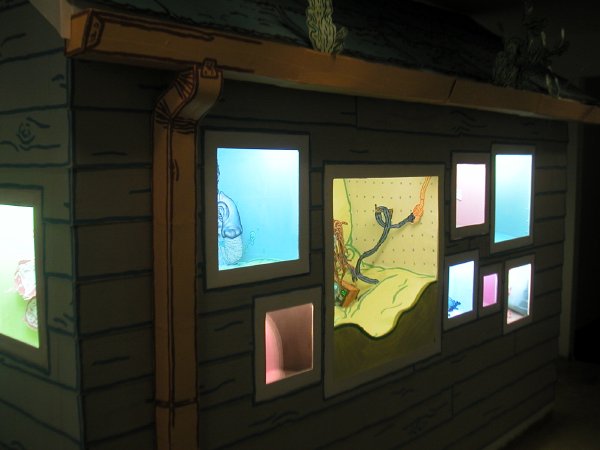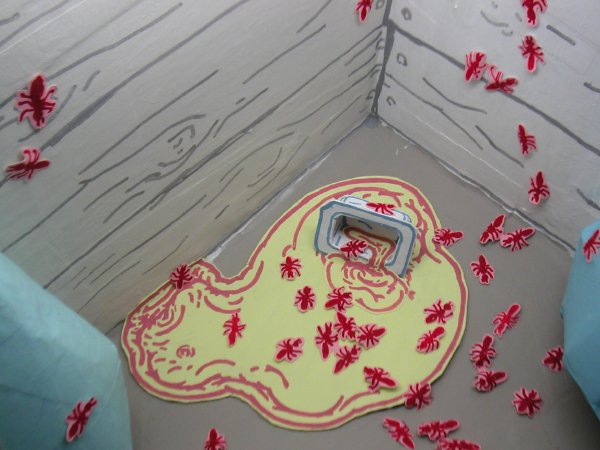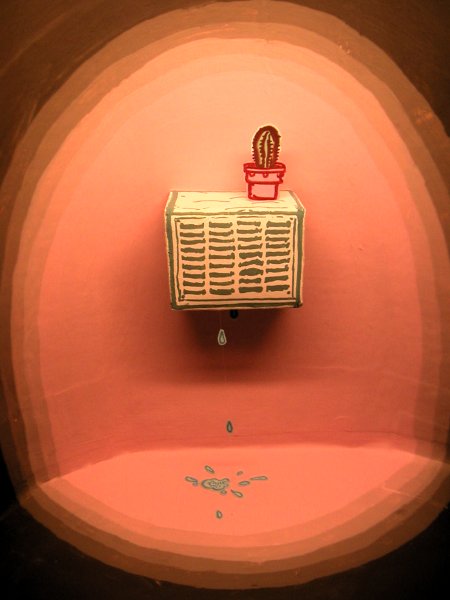 Art Rock will enjoy the hospitality of Rockefeller Plaza, and vice versa, through March 14. Oh yeah, there are two "Gateway Lobbies" (lounge boxes) decorated by Todd Oldham, for those who wish to rest from or contemplate their artfulness.