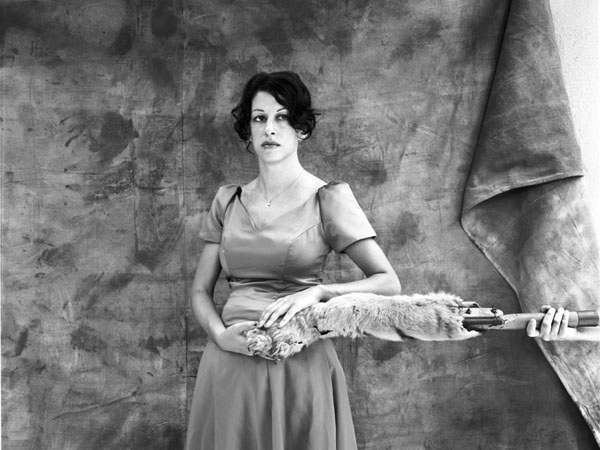 Heather Cantrell A Valentine 2006 ink-jet print on silver rag paper 18" x 24"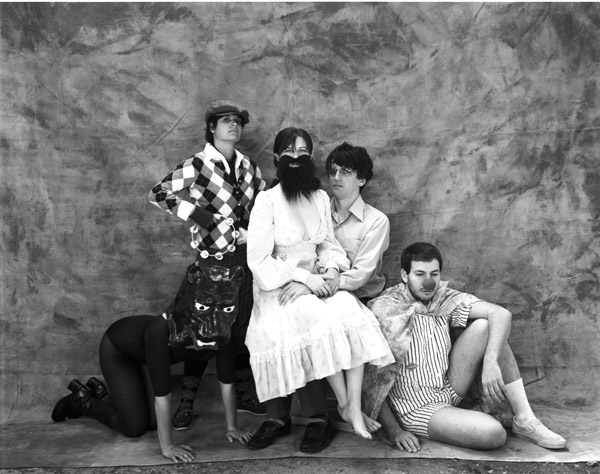 Heather Cantrell Circus Family 2006 ink-jet print on silver rag paper 24 x 30"
L.A.'s Sixspace had another great booth at Pulse New York this year, including new work by Chad Robertson, gouaches by Kozyndan and some drawings by Wendy Heldmann, but I thought these photographs by Heather Cantrell were especially remarkable, even before I learned anything about the artist or the work.
I enjoyed relying on my own imagination and associations, but the gallery supplies some context with this excerpt from a press release which introduced the artist's solo show last fall:
Heather Cantrell has continuously explored issues of family, tribes, cults, subcultures, and the historical (both worldly and personal) as a way to parallel metaphors with states of realism and folklore. Influenced by the portraits, photography, and painting at the end of the 19th century, she continues her exploration in Century's End by utilizing staged scenes of her "community" (mainly artist friends, mentors, and musicians) to create a body of work that deals with the polarities of fact and fable.
[images from Sixspace]