Jim Torok Don't Forget Who You Are 2007 acrylic on panel 12" x 14"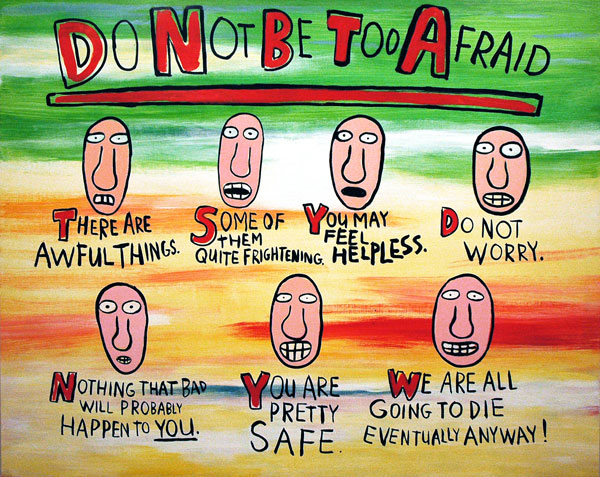 Jim Torok Do Not Be Too Afraid 2007 acrylic on panel 48" x 60"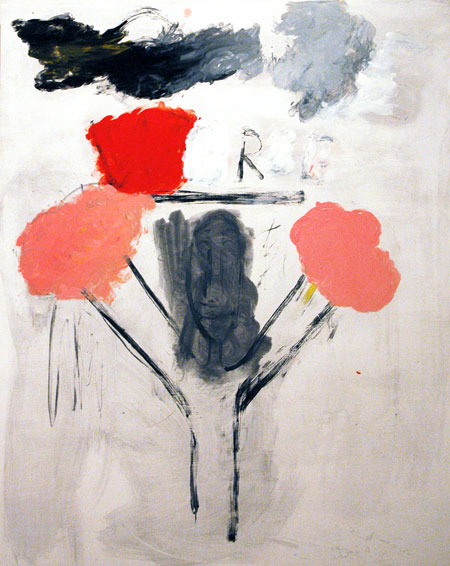 Jim Torok You Are Wrong 2007 acrylic on panel 48" x 37"
The image at the top is of the first painting you come to as you walk into the door of Jim Torok's show at Pierogi. Is it talking to its creator or to us? This small panel and the larger one I show below it relate to the artist's now very familiar style, work which has drawn in and seriously (or not so terribly seriously) amused many people for years.
I like the third image very much as well, but to find Torok working in abstraction was a total surprise to me.
There is a third chapter in this show with the simple title, "Recent Work". Apparently Torok had been doing similar work for some time, so I don't know why the almost photo-realist drawings and paintings in the gallery's smaller room were the biggest surprise of all, so much so that until I went back to the entrance and picked up a checklist I had assumed it represented a separate show by another artist.
These small face essays (oil on panel or graphite on paper) are pretty amazing, for their skill, their extremely light touch and for including a degree of expression not usually found in formally-posed portraits. I can't really say why my camera and I didn't try to capture any of them. Maybe we were both a little intimidated.
Below is an image of one of those pieces, borrowed from the gallery site and uploaded to appear more or less life-size (on my laptop's screen at least).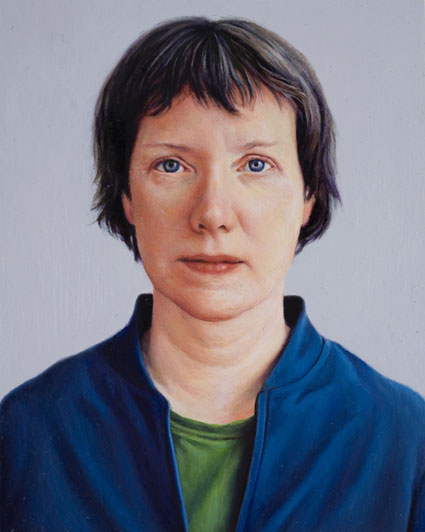 Jim Torok Mary Carlson 2007 oil on panel 2.5" x 2"
The artist and the gallery have prepared a bonus event for anyone who visits tonight, during WIlliamsburg's monthly party, "Art After Hours":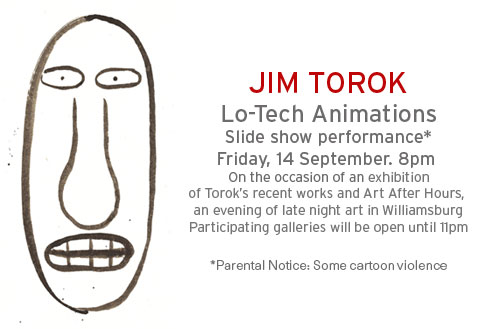 ["Mary Carlson" image from Pierogi; final image, uncredited otherwise, via Meredith Allen]