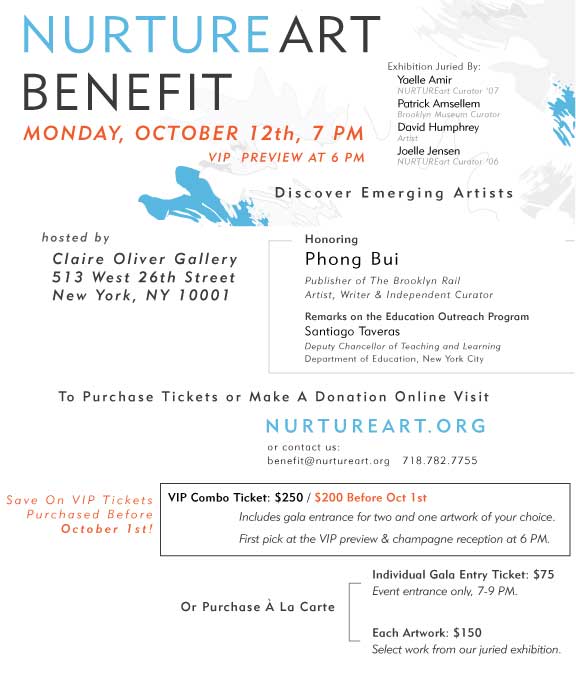 This year's NURTUREart benefit will be on October 12th, at Claire Oliver in Chelsea. Barry and I will be there. It's one our favorite non-profits and one of the most fun events of the year (okay, they like us too, and the price is right). It's also a terrific opportunity to acquire some great stuff while at the same time supporting both emerging artists and emerging curators.
Raising money for the arts is obviously tougher than ever this year, but this event offers a precious opportunity to forget for a night that not everyone believes that great art can exist even when it hasn't been bought by the right people.
For the first time ever, all of the works which will be available at the benefit can be viewed on line. Have a sneak preview here, and join us on West 26th Street less on Día de la Raz.
Also, note that tomorrow, Wednesday will be the last day to take advantage of the early bird admission price, so hurry down to your local internet line.