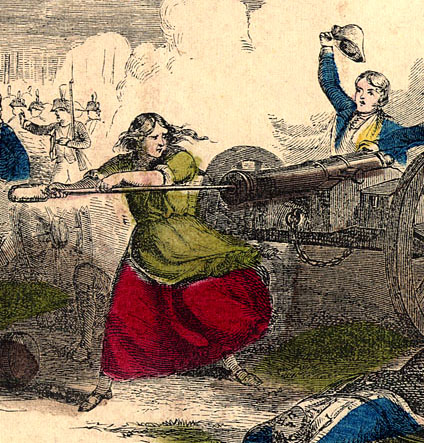 today we've learned to hide ideas about freedom - if any even survive
Was Obama's talk about hope and change all fake, or are his continuing conservative decisions and appointments only a cover?
Are they trying to make permanent cynics out of members of the American minority that still believes in participatory government? I've been worried for a long time, since well before the election, about whether a new administration would really give us the change we need and want - and clearly mandated on November 4.
I've tried to dismiss the evidence: Both the history and the words of the man who is now our president elect had betrayed that he has what in most times and places would be described as a pretty conservative outlook and approach. I've been telling myself that it's just Obama's way of getting through the door, and that once there he might have to continue pursuing the appearance of circumspection as a stealth device for getting people to go along with the progressive, even radical change the moment demands.
In spite of the great myth, Americans just aren't very adventurous about government.
I was also trying not to jump to conclusions too early, since the election was only three weeks ago and this kind of speculation seemed to me to be a waste of time at this point, when the new administration was still embryonic, and also because he's got to be given time to get some smart homies together before charging into Washington.
But as the concessions and appointments continue, apparently announcing a seemingly inexorable reintroduction of the polices and personnel which created the colossal messes both inside and outside our borders which we're now struggling to repair, I've become very alarmed, and I'm finding I'm not the only one. I mean, this is only the latest: Gates stays?
The letter which follows, written by a reader distressed for good reason I would say, was printed in today's NYTimes. It shares my own last desperate hope for change:
To the Editor:

Re "The Candidate of Change Chooses Experience" (news analysis, front page, Nov. 22):

President-elect Barack Obama was elected running left and is now making appointments from the center-right. He could still instruct his loyal appointees to govern from the left. That would be the change we could believe in. Otherwise, the joke will be on us, again.

Doug Karo

Durham, N.H., Nov. 22, 2008
ADDENDUM:
While I'm at it, let me ask who decided we have to wait almost three months to replace an administration we already voted to get rid of? Everywhere else in the civilized world governments leave as soon as they are asked to leave. Our own government, its Executive together with its Congress, today has by far the greatest burden of responsibility of any governing authority in the entire world; why do we still have to sit so vulnerable and impotent, dead in the water until next year, waiting for the spring thaw [until 1937, described as March 4, for the convenience of delegates to the Electoral College] for the control of these two obscenely-powerful institutions to be handed over to a designated successor?
[image, a detail of an 1854 engraving by Baker & Andrew of Molly Pitcher, from teachushistory]