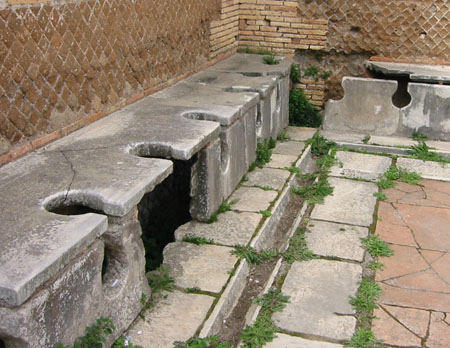 ruins of public toilet in ancient port of Ostia
Okay, even if no one has asked, does anyone want to know my take on the Senator Craig homosex arrest story? Well, it was actually my second thought, the less-than-honorable gentleman being a Republican, but it became paramount a few seconds after I began to read the arresting officer's account of the incident in Roll Call, the capitol Hill newspaper.
I think it's called "entrapment" when it happens to the people we think of as the good guys.
Isn't anyone else out there concerned about the fact that police officers in Minneapolis are being paid to sit inside airport bathroom stalls to trap guys interested in getting off?
[image from darkcreek]