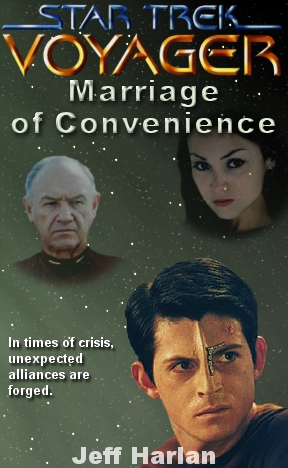 In a column which appears in the print edition of The Nation this week and also on his own website Alexander Coburn tries to introduce nuance into the discussion of same-sex marriage. Like me, he's against it.
I'm for anything that terrifies Democrats, outrages Republicans, upsets the applecart. But exultation about the gay marriages cemented in San Francisco, counties in Oregon and New Mexico and some cities in New York is misplaced.

Why rejoice when state and church extend their grip, which is what marriage is all about. Assimilation is not liberation, and the invocation of "equality" as the great attainment of these gay marriages should be challenged. Peter Tatchell, the British gay leader, put it well a couple of years ago: "Equality is a good start, but it is not sufficient. Equality for queers inevitably means equal rights on straight terms, since they are the ones who dominate and determine the existing legal framework. We conform -- albeit equally -- with their screwed up system. That is not liberation. It is capitulation."
The major media outlets can't seem to find them, being so incapable of recognizing nuance, but there are apparently plenty of very queer voices out there questioning the current marriage frenzy, and Cockburn airs three of them:
"The pursuit of marriage in the name of equality", says Bill Dobbs, radical gay organizer, "shows how the gay imagination is shrivelling." Judith Butler, professor at UC Berkeley, exhibited kindred disquiet in a quote she gave the New York Times last week. "It's very hard to speak freely right now, but many gay people are uncomfortable with all this, because they feel their sense of an alternative movement is dying. Sexual politics was supposed to be about finding alternatives to marriage."

As Jim Eigo, a writer and activist whose thinking was very influential in the early days of ACT UP put it a while back, what's the use of being queer if you can't be different? "Why are current mainstream gay organizations working to strike a bargain with straight society that will make some queers less equal than others? Under its terms, gays who are willing to mimic heterosexual relations and enter into a legally-enforced lifetime sexual bond with one other person will be granted special benefits and status to be withheld from those who refuse such domestication...Marriage has no more place in efforts to achieve equality than slavery or the divine right of kings. At this juncture in history, wouldn't it make more sense for us to try to figure out how to relieve heterosexuals of the outdated shackles of matrimony?"
Although I confess I just read it now for the first time, several weeks ago
Alisa Solomon
wrote in
The
Village
Voice
on these same issues, emphasizing the church/state thing, and concluding:
There's a wider advantage to promoting civil unions for all [and not marriage] as the simplest and most constitutionally sound solution to the vexations over queer vows. Once queer folks' emotional need to see their love recognized is separated from the practical need for various economic and legal benefits (especially revolving around children), the community can look more clearly at what the state proffers to those civilly united—and why. Should a home with an amorous relationship at its center be any more deserving of the option to file taxes jointly than, say, a couple of single friends who have decided to set up a household together? Sure, I'd like to be rid of those extra income taxes, but I'd rather see our movement fighting for universal health care so nobody's coverage depended on having a spouse with a job with insurance benefits.

As we win this the right way—and help lead America away from establishing fundamentalism as the law of the land by getting the state out of the business of holy matrimony—we can pick up the many issues that have been the bridesmaid for almost a decade now: the rising epidemic of violence against transgender youth and the homophobia faced by LGBT elders, to cite only two. Andrew Sullivan has infamously said that once gay marriage is won, the movement can pack up and go home. On the contrary.
[image from Voyager Virtual Season Project]