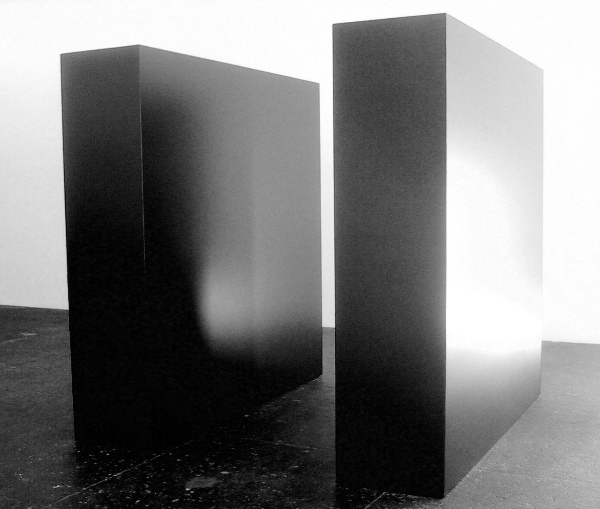 Tony Smith The Elevens Are Up (1963) steel, painted black, two units, each 96" x 24" x 96" and overall 96" x 96" x 96"
This stuff thrilled me in the 60's, even before Kubrick, and it still does.
At Matthew Marks, in the space upstairs on 24th Street, there's a minimal installation of minimal Smith. It'll be there for two more weeks.