CORRECTION: I was wrong in my original posting; Tony Feher's show continues until Friday, July 2. Also, I've just added descriptions of the two works shown below which were not identified earlier
I was wrong. Tony Feher's really wonderful show at D'Amelo Terras didn't close on Saturday; It was always scheduled to be up through Friday, July 2. So, while I can still throw images of some of my favorites out into webland, those of you who can get to the neighborhood can go see the beauties for yourselves.
This stuff is magic, and not just because it makes absolutely everyone smile, a lovely art of which we can never have enough.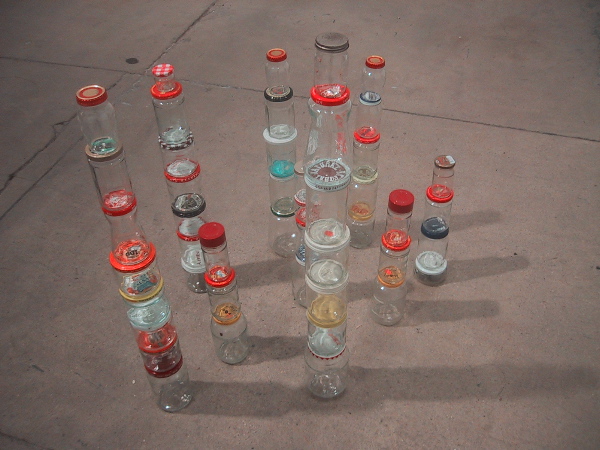 Tony Feher Untitled (2004) nine stacks: forty-six glass jars and lids; dimensions vary with installation - approx. 33" x 27" x 17"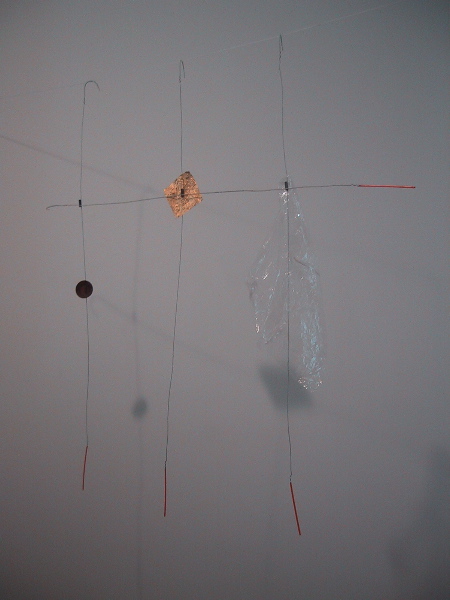 Tony Feher Believe in the Way Things Are (2004) wire hangers, plastic straws, plastic wrap, candy wrappers, magnets, string; dimensions vary with installation - approx. 48" x 75"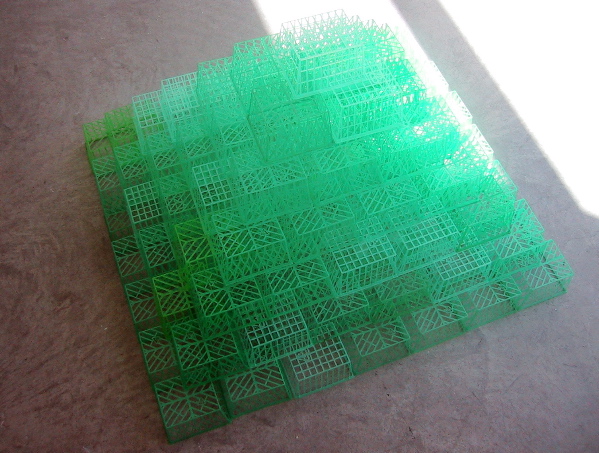 Tony Feher Mountain Home (2004) 140 green plastic fruit containers; approx. 26 3/4" x 30 1/2" x 20"