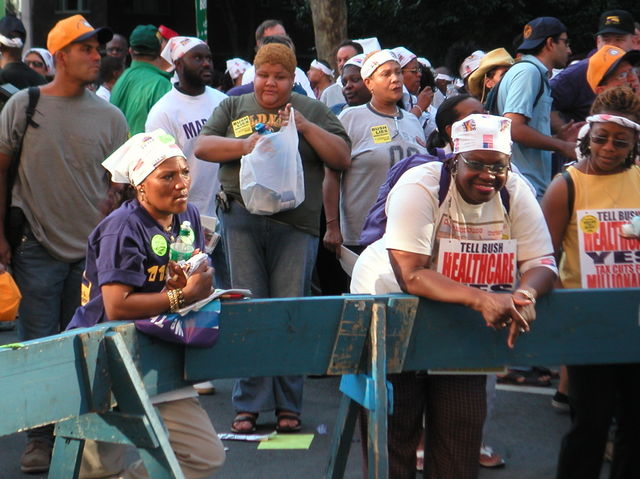 union members on the barricades this afternoon
Thousands of labor union members overwhelmed the "Free Speech Zone" below Madison Square Garden this afternoon, crowding into pens running down to 23rd Street. It was clear they wanted nothing to do with George W. Bush or the Republican Party, even if he and it were the occasion of an extraordinary rally called for the middle of a work week only days before Labor Day itself.
I walked over to see and hear (feel) what it was like. I can share a few images here in this small gallery. They weren't captured easily however, since in the midst of that great crowd I almost lost it. My eyes repeatedly watered with an emotion I can't quite account for, unless it has something to do with the long, painful history of labor and its movement, a history always rejected by much of America and now almost completely lost even to many of its fortunate heirs. Bush is restoring our memory.