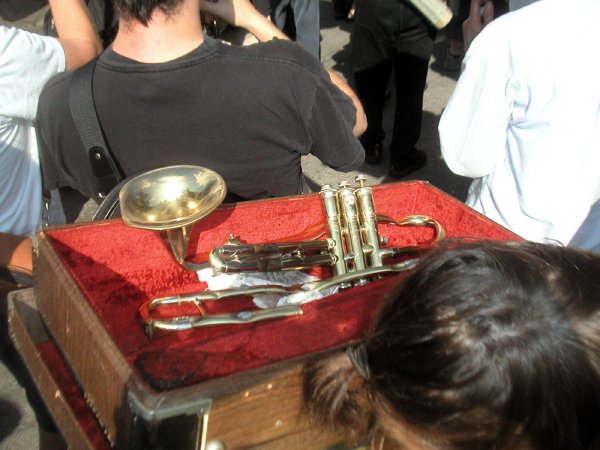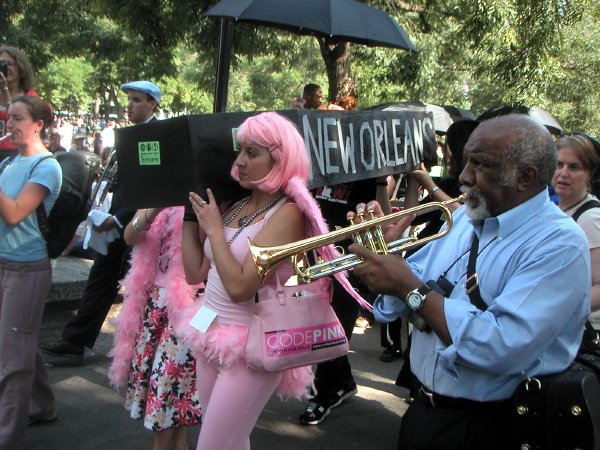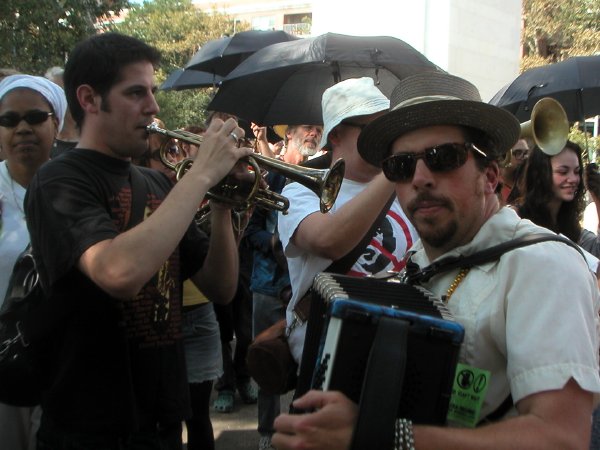 Barry and I were a part of this afternoon's New Orleans Jazz Funeral March in Washington Square Park, where I managed to weave through an extraordinarily-diverse crowd to get a few decent images, even while encumbered by half of a sandwich board around my neck. My sign bore my simple conclusion:
NEED A REVOLUTION
The woman carrying on her shoulder a red velvet-lined case in which lay a shiny bent-up trumpet told me that some man she didn't know had handed it to her, asking if she would carry it in the procession. For me that was the defining moment of the march and protest.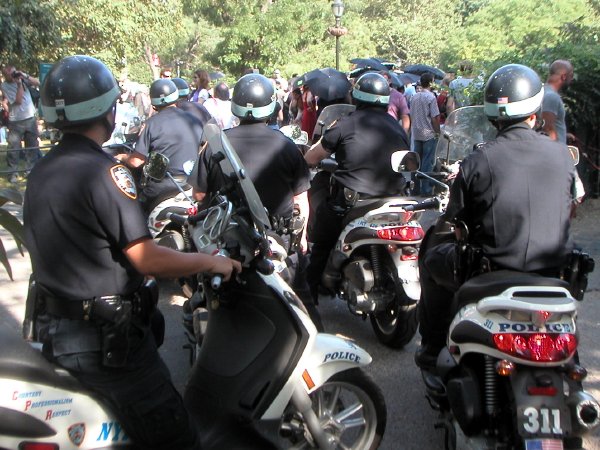 When we left and headed toward the West Village we had to squeeze through the phalanx of police motor scooters which had trailed this very peaceful group around the park for an hour.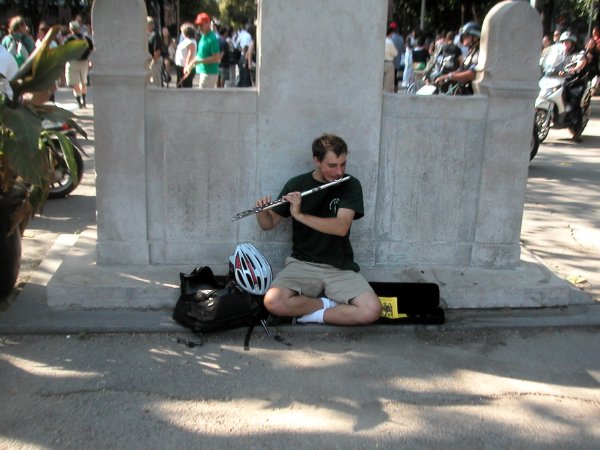 Seconds after I took a picture of this solitary flautist they swarmed into the open ground in front of him and faced the "mourners".
Then the real surprise: Barely ten feet beyond this disturbing display of obsessively-focused armed law enforcement we found ourselves parties to the familiar, repeated pitch, "smoke"? "smoke"?
Ahhh. Still maybe the people's park after all.