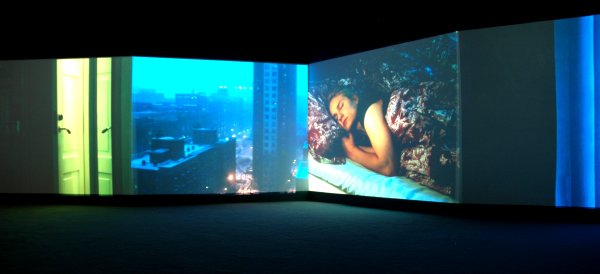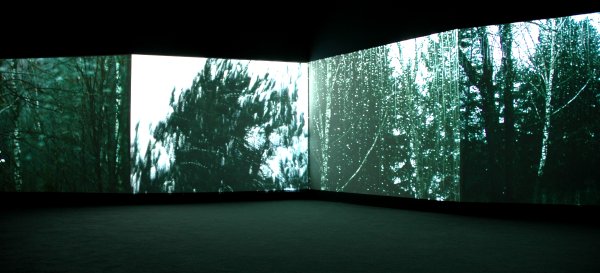 Marian Goodman has beautifully installed a four-channel video, "The Hour of Prayer", by the Finnish artist Eija-Liisa Ahtila in the South Gallery. Alright, it's essentially a story about a girl and her dog, but it's much more. You don't need the press release to know it's "a short tale of [several kinds of] attachment and loss" as this beautiful film steps onto three continents.
The images above represent, in sequence, scenes in New York, Finland and Benin.
I wanted to add two additional images from the Finland section, for their beauty alone. Since they would only be a distraction from the simple sequence shown above, I've installed them separately below, as thumbnails.