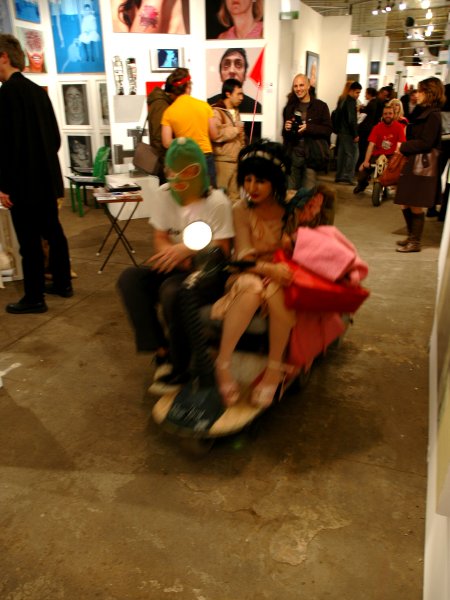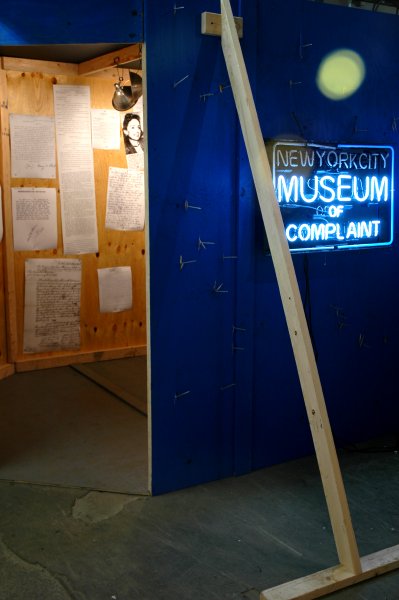 [details on these images to follow soon]
Not to take away anything from the other "major" art fairs going on in New York this weekend, but if you're only going to hit one of the shows, make it Scope New York.
We saw great stuff at the Armory Show and at Pulse, and our encounter with the outsider assembly, or Salon de Refuse, Fountain will make it very hard to ever look at an art fair in the same way again, but for three full hours we both had so much fun in the big colorful maze on 11th Avenue that we decided we'll have to go back.
The art fair thing had begun to feel like work until we walked into Scope, where absolutely everyone was smiling - when they weren't actually laughing. The whole show is hugely entertaining. I can't begin to explain why, especially since the organizers have been plagued with so many headaches and threats to its survival.
We still have to visit DiVA and LA ART, and we hope to make it to Williamsburg tomorrow night, but I think I could retire for a few days with a smile on my face if I were to break a leg first.