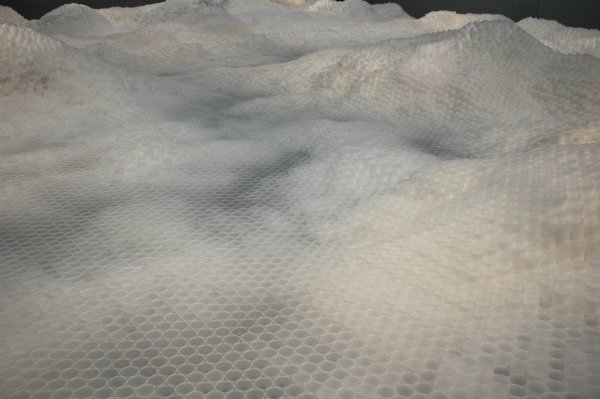 Tara Donovan Untitled (Plastic Cups) 2006 plastic cups, installation dimensions variable, approximately 5' x 50' x 60' [large detail of installation]
Pace Wildenstein is showing Tara Donovan's remarkable 'landscape' installation of stacked plastic cups in the space on 22nd Street once identified as an annex to the DIA Foundation.
Plastic cups. You have to be there.


(closer)


(closest)