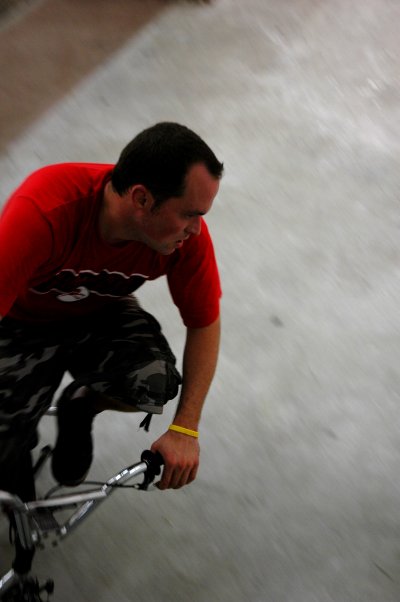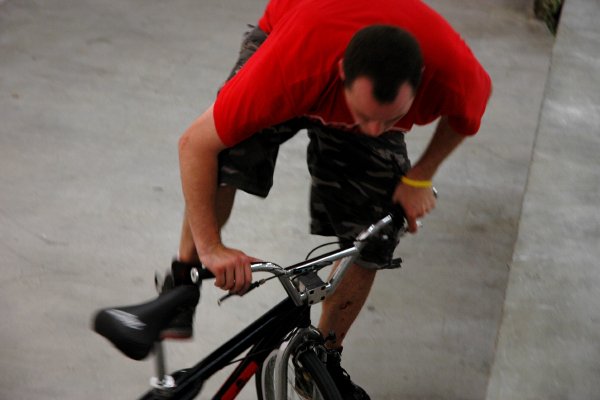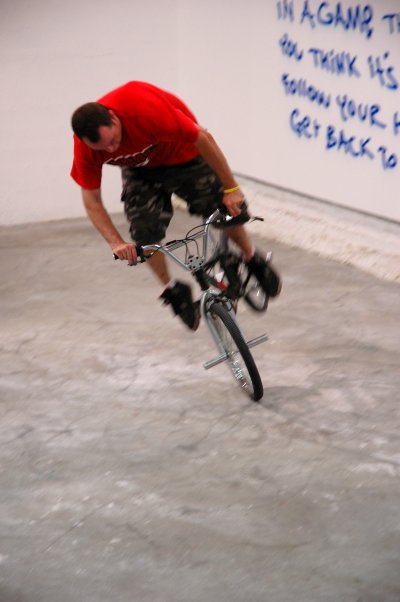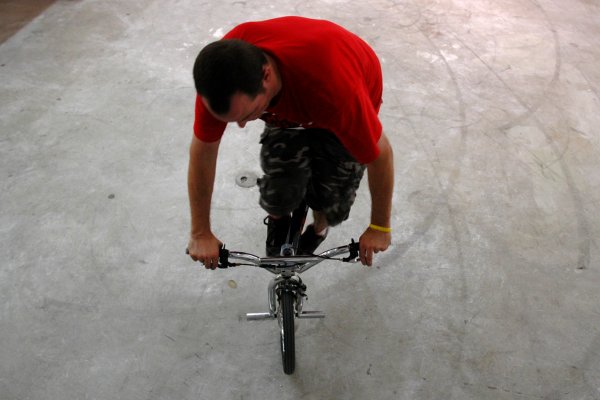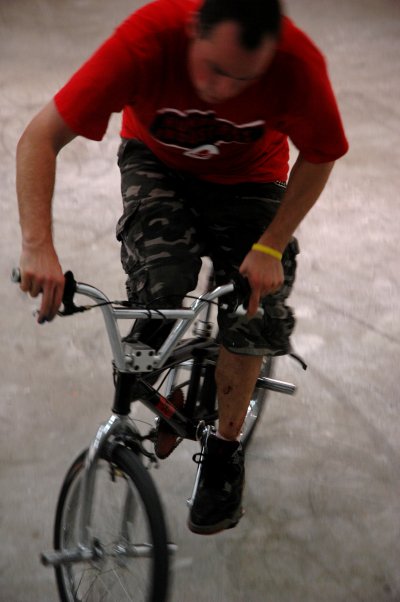 It was the artist at work - or play. But for the viewer/spectator standing above the floor of White Box tonight it was also, weirdly, a bit like watching a graceful caged animal taking its anger and frustration out on the terms of its asylum.
The gallery's press release for Ryan Humphrey's performance/installation explains:
For his play on the theme of Six Feet Under, Ryan Humphrey will use White Box as an indoor freestyle BMX facility where he will regress to his creative years before becoming a fine artist. He will assault the architecture with his bicycle, try new maneuvers, mark up the walls and leave skid marks on the floors thus signaling the demise of the clean white gallery space and the economic system that fuels it. Bring on the death of capital. Bring on Mad Max. Bring on the demise of western civilization and say goodbye to your precious art objects.
For more, including a slide show, see
Bloggy
.
Humphrey is represented by DCKT.