Gerald Davis E.T. and Grandma, 1986 2006 colored pencil on paper 50" x 38" (each drawing in diptych) [large details of the installation's two framed drawings - including ambient reflections]
Gerald Davis's show at John Connelly is breathtaking for both the simple beauty of the pencil drawings and and the richly personal images they describe. The dates in the title of each work refer to their autobiographical content, although even someone who is not part of Davis's own generation is immediately and totally drawn into his creative memory of the world which shaped the artist's passage into adolescence.
It's an awesome show in the most genuine sense of the word.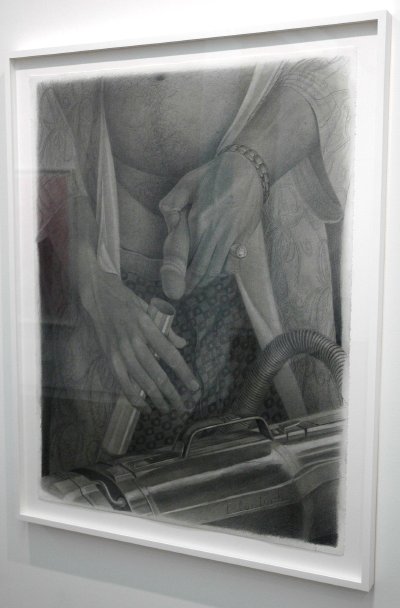 Gerald Davis The Rumor, 1986 2006 pencil on paper [installation view]