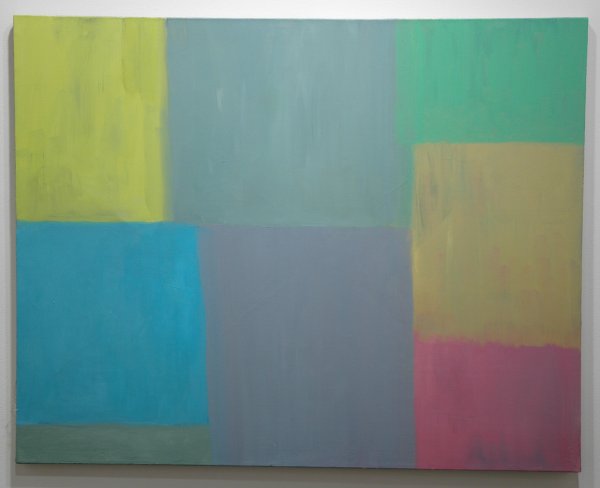 Scott Reeder All of the Boring States 2006 oil on linen 38" x 47.5" [installation view]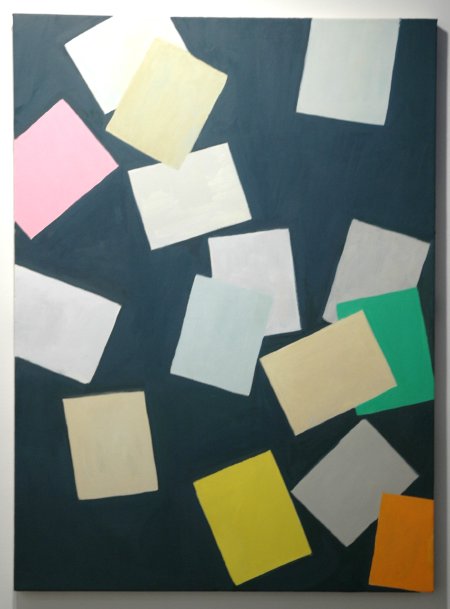 Scott Reeder Paper at Night 2006 oil on linen 60" x 44" [installation view]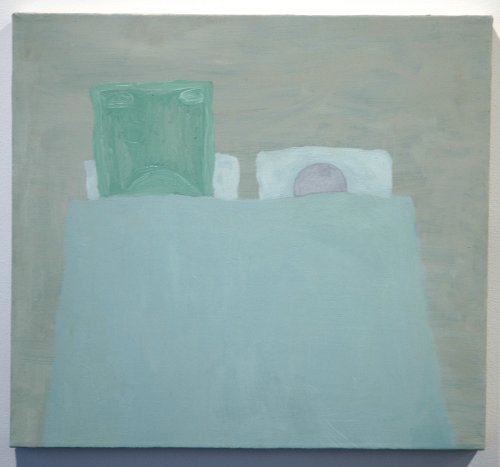 Scott Reeder Money in Bed 2006 20" x 22" [installation view]


[detail]
Scott Reeder's work at Daniel Reich appeals on any number of levels; it just must be [going to be very important some day!], when we all can see ourselves more clearly.
We first experienced Reeder's current show during a holiday reception, when two small-ish floor sculptures had been removed and the gallery's normal lighting had been replaced with fairy lights, miniature lava lamp bulbs and a disco ball. Even then the work looked very good, although the mostly-subdued colors of the paintings and drawings barely emerged from the temporarily-darkened walls. A quick look at the checklist brought some big smiles. Reeder's work is about language as much as it is about the symbols normally assigned to the visual arts.
We vowed to return under more auspicious circumstances the very next day.
From the press release:
Vigorously dismantling the myths behind the most readily available aspects of our daily lives (Such as food, money, the human body, infrastructures) the artist plays on the literalness of their materiality while stripping them bear [sic] of symbolical value in a "matter of fact" fashion rooted in a play on words and absurdity.
I love these paintings, and not least for their being drawn so smartly, but gently, from the wealth of twentieth-century painting. And so the story continues.