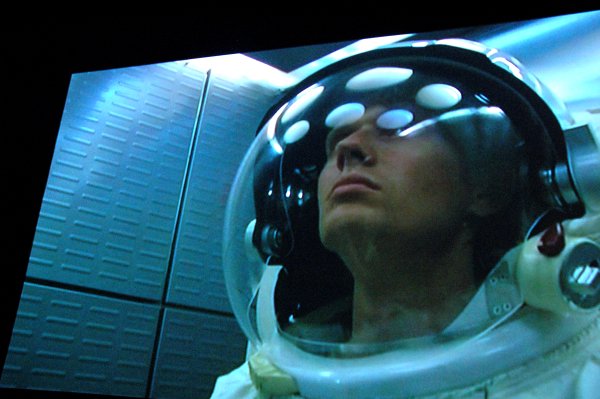 Slater Bradley Dark Night of the Soul 2005-2006 video [still from installation]
Of the six new Slater Bradley videos being shown at Team right now, in a show titled "Abandonments", this was the work that totally got to me. In "Dark Night of the Soul", his homage to Stanley Kubrick's "2001", Bradley shows his familiar doppelganger wandering in awe through New York's Museum of Natural History in a space suit, apparently in a return to a world which is or has become a very different planet.
As always with this artist, music is fundamental to each of these videos and here its beauties assume as many forms as are represented by the works themselves; in this piece a slow transcription of Beethoven's "Moonlight Sonata" replaces Ligeti and the romantic contributions of two very different Strausses identified with the 1968 film. The effect is breathtaking, and incredibly sad.