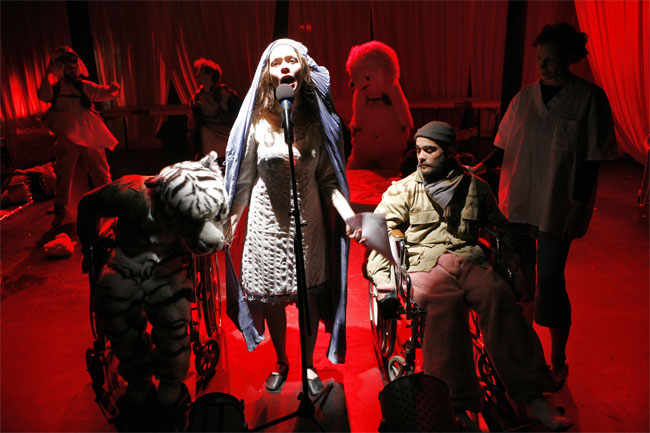 from Act III, Rory Sheridan (Tiger), Carrie Getman, Harold Kennedy German and Elizabeth Knauer, with Robert Saietta, Beau Allulli and Okwui Okpokwasili (bear) further upstage
On Saturday, when I wrote about the PS 122 production of International WOW Comapany's "You Belong to Me: Death of Nations: Part V", I didn't have an image from the third act, "The Plague of Fantasies", the one which I had found so profoundly moving. Today I do.
Even looking at this silent, still image almost a week after seeing the production itself I find I'm shivering.
[image by Richard Termine provided by PS 122]