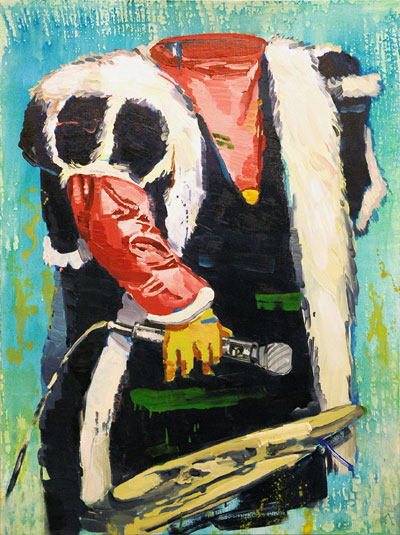 Ad Hunt The Ambassador 2007 oil on canvas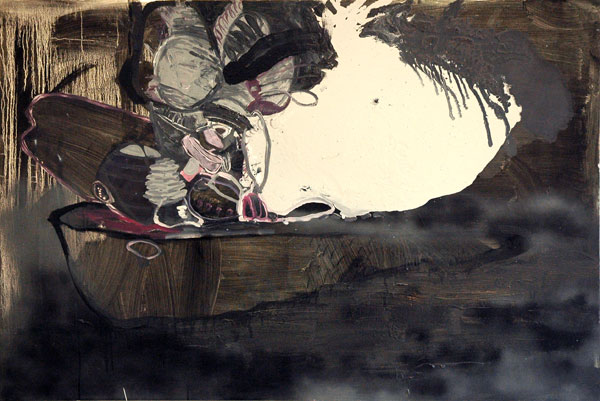 Beth Letain Every knee shall bow 2007 oil on canvas
A show called "Place Setting", of work by students at the MFA program at SUNY Purchase College was installed at Williamsburg's Supreme Trading, for only one week unfortunately (apparently an academic tradition for graduate shows). It closed this evening.
The paintings of AD Hunt and Beth Letain stood out in particular, but the larger group would have done any number of schools proud. The other artists, going down the checklist, were Chris Kaczmarek, Andrew Small, Parsley Steinweiss, Jeff Pash, Paul Bernhardt, Melissa Skluzacek, Kristen Gavin, Alec Spangler, Ali Dell Bitta and Sarah Sharp.
The show, of works in many media, was curated by Thom Collins, Director of the Neuberger Museum of Art at the college.