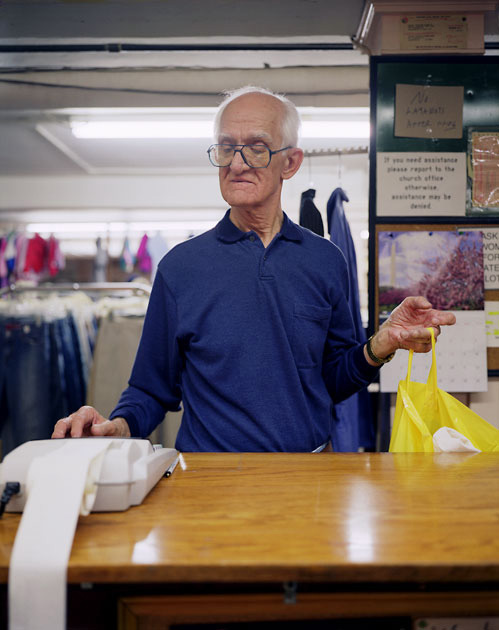 Brian Ulrich Untitled (Thrift 0628) 2006 30" x 24"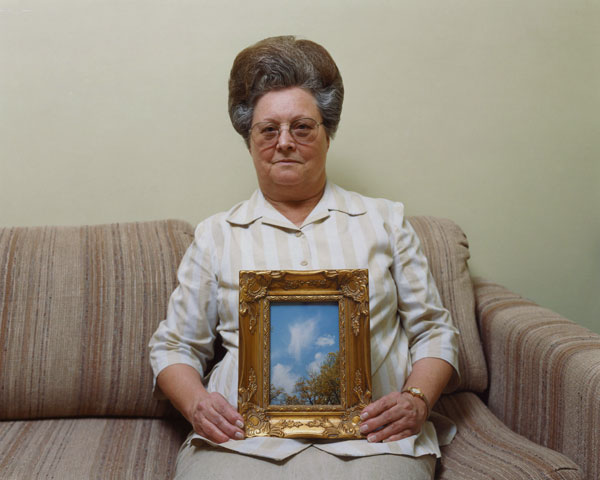 Alec Soth Bonnie (with a photograph of an angel), Port Gibson, Mississippi 2000 32" x 40"
They're American, so they come in many models. They're not all pretty, but their images are all riveting. They're all portraits, but they're not the kind that comes out of a photographer's studio. Each of them is done by an artist.
Jen Bekman's current show, "A New American Portrait", is co-curated by Bekman herself and Jörg Colberg.
The photographers represented are Christine Collins, Jen Davis, Benjamin Donaldson, Amy Elkins, Peter Haakon Thompson, Todd Hido, Alec Soth, Brian Ulrich, and Shen Wei.
[Ulrich image from Jen Bekman, Soth image from Alec Soth]