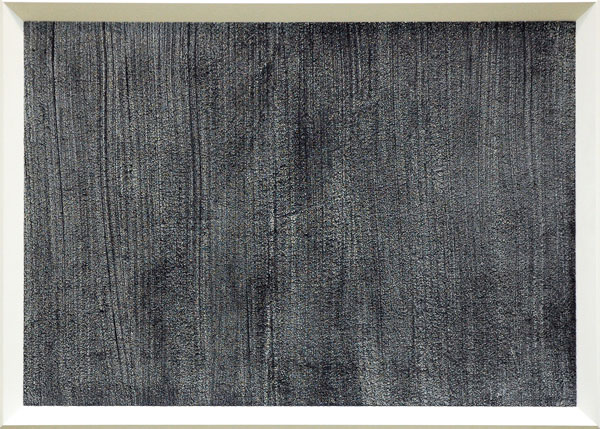 Mike Kelly Carpet 7 2003 acrylic on carpet, mounted on wood panel 46.25" x 64.25"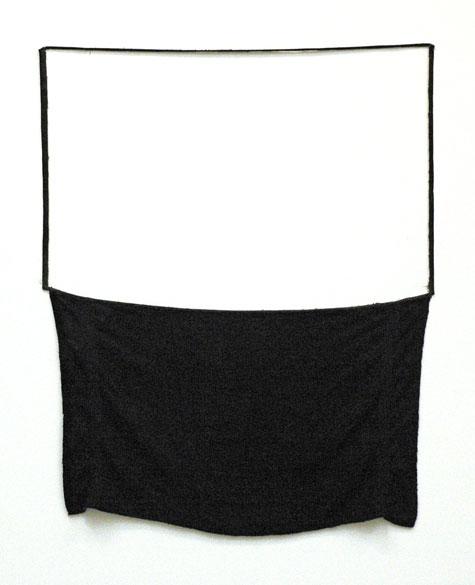 Paul Lee Untitled 2007 cotton towel and ink 46" x 41" [installation view]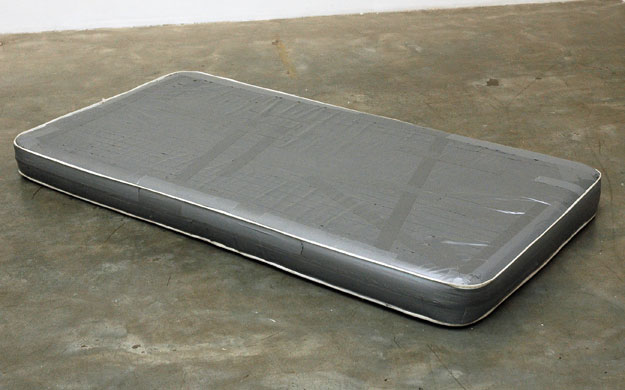 Jim Lambie Y-Footo 2002 mattress and silver vinyl tape 72" x 38" x 5" [installation view]
Bortolami's main space is devoted to "Substance & Surface", a group installation of work by a [baker's] dozen artists working here with monochromatic (and overwhelmingly colorless) non-traditional materials. The artists are Ghada Amer, John Armleder, Bozidar Brazda, Piero Golia, Thilo Heinzmann, Gregor Hildebrandt, Mike Kelley, Jim Lambie, Paul Lee, Glenn Ligon, Lovett/Codagnone, Daniel Joseph Martinez, Donald Sultan and Eric Wesley.
It's a beautiful show, beautifully installed. For this profane acolyte the experience may have ben a bit like what some people feel inside an austere house of worship.