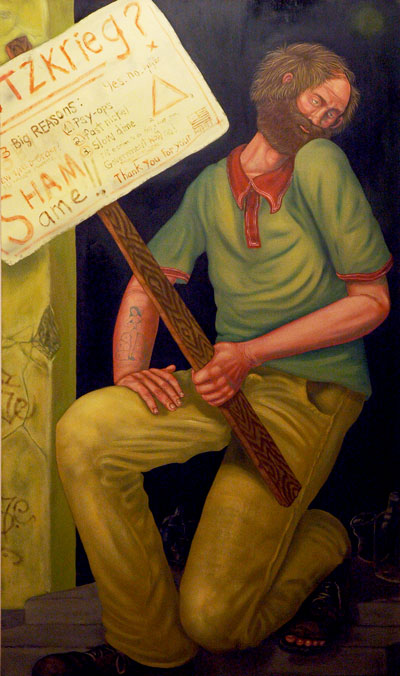 Michael Cline Picket 2007 oil on linen 62" x 36"


[detail]
In time, Michael Cline's jaw-dropping show of oils at Daniel Reich, "Folks", may be recorded as a cultural benchmark, both aesthetic and social, for offering us such a peculiar and powerful window onto the darker and neglected side of this urban moment. It certainly will not be forgotten by those who experience the paintings.
These sacred/profane altarpieces go where the photographer's art cannot.