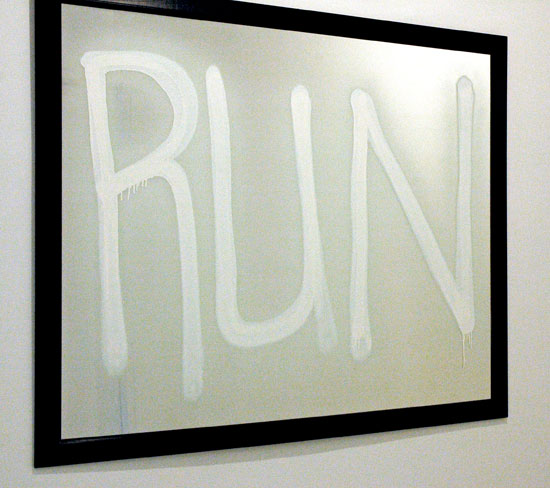 Rashid Johnson Run 2008 mirror with spray paint 53" x 65" (including frame) [installation view]
Almost the first piece the visitor sees is a large, five foot mirror covered with the paint-sprayed word, "RUN". Perhaps a tough auspice for an artist's first New York solo appearance, but it definitely shouldn't be taken as an exhortation. Rashid Johnson's installation at Nicole Klagsbrun, "The Dead Lecturer", is one very fine show, its photographs and sculptures culled from, as the press release tells us:"a mythic secret society of African-American intelligentsia within a metaphysical landscape removed from time and history."
There are some very good images on the gallery's site, but a visit and the naked eye would do much better.