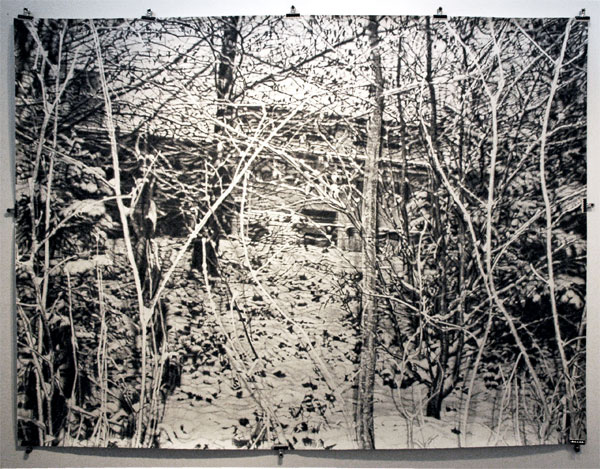 Marcel Gähler untitled 2008 watercolor on paper 60" x 80.25" [installation view]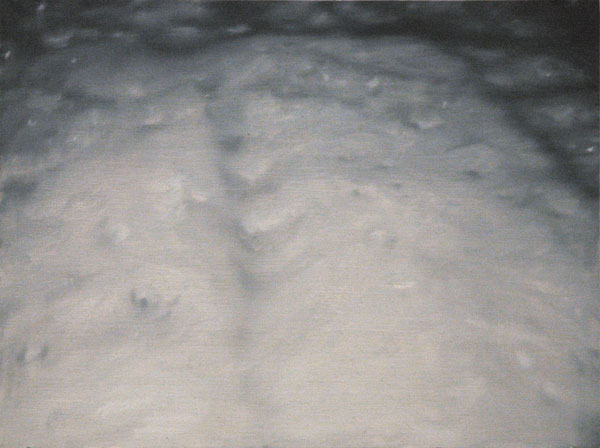 Marcel Gähler untitled 2003 oil on wood 8" x 10.25"


[installation view of six small oils]
Zurich's Römerapotheke showed these and other paintings and drawings by Marcel Gähler inside its camp at Scope. They were among the most beautiful and terrifying things I say among all the paintings I encountered that week.
This excellent gallery's own text includes the note:
His painting drives us towards the limits of our perception. It makes it disconcertingly clear that seeing nothing does not imply that nothing is there.