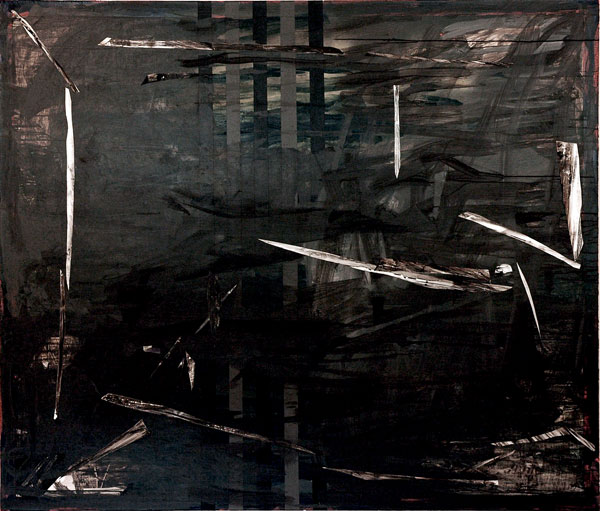 Joyce Kim One or Two Things 2008 acrylic and acrylic foil on canvas 72" x 84"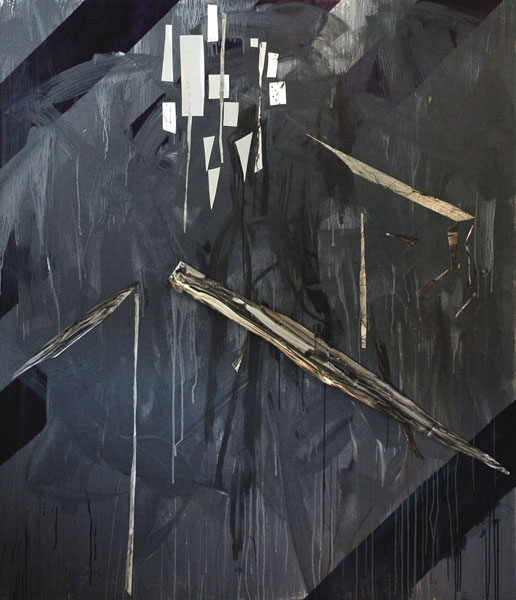 Joyce Kim Gently Strike on White 2008 acrylic and acrylic foil on canvas 84" x 72"
Joyce Kim was showing some great paintings at the Marie Walsh Sharpe Foundation's Space Program open studios late last month. When Barry and I walked in we were surprised to get a partial preview of what I'm certain must be a very impressive show at Thierry Goldberg. We haven't yet visited it, but I'd have already made it a must just to see Jonathan Hartshorn's contribution.
I'm shocked that these two images reveal so much. The camera seems to want to show us everything at once. While I was actually in the space most of the detail you see here wasn't immediately apparent, in spite of the fact that these canvases were hanging in a south-facing room with strong natural afternoon light. Sometimes I can't say it enough: If you can, go see these pieces yourself. Let them reveal their subtleties at their own speed.