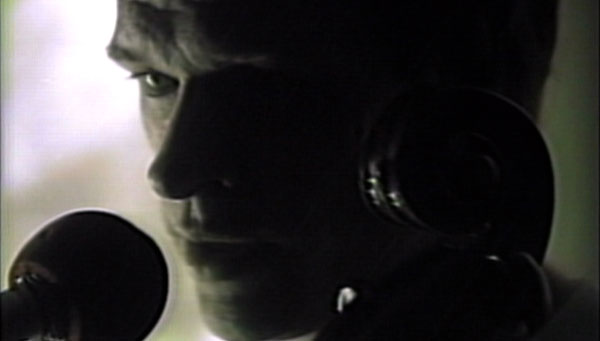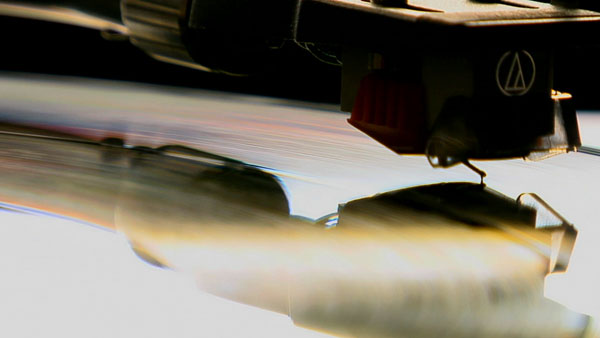 two stills from "Wild Combination"
I saw the New York premier of Matt Wolf's first feature-length film, "Wild Combination", at the Kitchen last night. It's an amazing documentary on the life and music of Arthur Russell, the innovative downtown musical composer/performer who just couldn't stand still and wouldn't be pinned down, even for his own visions of his art.
Unable to be really understood by most of his contemporaries, perhaps partly because of his own inadequacy with conventional communication, Russel's cross-cultural and cross-disciplinary music never had a large audience, before his early death from AIDS complications in 1992. But twenty years later his music sounds as modern as today - or tomorrow. It now appears to be moving from an honored place in the memory of his fans and collaborators (and on thousands of reels on dusty storage locker shelves) into something like cult status among a new generation of listeners and artists which, like Russell, routinely ignores the false separation of genres and thrives on the offspring of musical cross-fertilization.
Wolf, an artist and filmmaker barely in his mid-twenties now, began his career in 2002 with "Golden Gums". It was the first in a series of three relatively short experimental films, the others being "Smalltown Boys" in 2003 and "I Feel Love" in 2004. Their subjects were, in order, the young auteur's own plaster dental cast offered to boyfriend as love token, a young teenage girl who seems to be the daughter of David Wojnarowicz, and the strange story of Andrew Cunanan's hotel maid's sudden celebrity. Only after "Wild Combination" could I imagine that each of these might be its own unique and perverse twist of the traditional documentary form. I'm not sure however if I might be able to read this into the filmmaker's history only because his latest creation is clearly a documentary. But it's certainly much more; it's an imposing accomplishment and an exceptionally beautiful film in which one artist's demonstrated imagination and fancy is directed toward showing the compelling musical beauty created by another.
But it doesn't really matter, since all of these works do very well standing on their own. I only know for sure that I'll be looking forward to wherever Wolf decides to go next.
"Wild Combination" will be screened elsewhere in New York later this year.
The Kitchen has organized a tribute to the music of Arthur Russell this weekend with performances tonight and tomorrow. The blurb on Time Out New York's site includes this on the performances:
On records such as 1986's World of Echo and the posthumous Another Thought, Russell married joyous pop to muted, inward reflection. But this "Buddhist bubblegum" (much of which has been reissued this decade by Audika) will make up just a fraction of this three-day program, which also offers a rare chance to hear his large ensemble instrumental pieces played live. On Friday, Russell colleague Bill Ruyle conducts "Tower of Meaning," a minimalist work for brass and strings. Saturday will find Ruyle, trombonist Peter Zummo and bassist Ernie Brooks participating in "The Singing Tractors," an ensemble trance work that incorporates improvisation.
Here's an Amazon widget which will let you sample some of his music:
More:
John Schaefer's WNYC Soundcheck program interview with Matt Wolf

Sascha Frere-Jones writing about Russell in The New Yorker in 2004

Andy Beta's piece on Wolf's film in the current The Village Voice

Audika Records Arthur Russell catalog

Amazon's Arthur Russell listings

Schedule of festival screenings
[images, the first from "Terrace of Unintelligibility" by
Phil Niblock
, courtesy of
Audika Records
, are both stills from the film and courtesy of Matt Wolf]