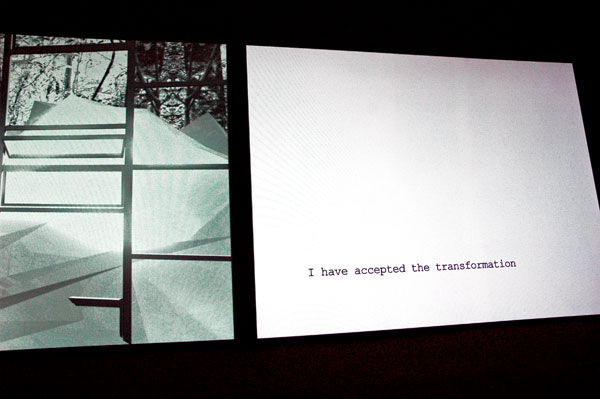 Ann Lislegaard Crystal World (after J.G.Ballard) 2006 two-screen video [two large-detailed stills from the double-screen installation]
Murray Guy is showing two beautiful projected animations by Ann Lislegaard in its space on 17th Street. They're both seriously conceptual, but the looping double-screen animation, "Crystal World (After J.G. Ballard)", sections of which are seen in the two images above, is incredibly exquisite to boot.
Aside from its virtues as art, for those who already feel they're being force-fed a surfeit of holiday color: This frozen minimalist world is the perfect antitoxin.